I started looking for the perfect wedding dress well in advance. Due to Covid-19, it was not that easy to make plans for a wedding… So that's why I started searching for vintage shops and sustainable brands online.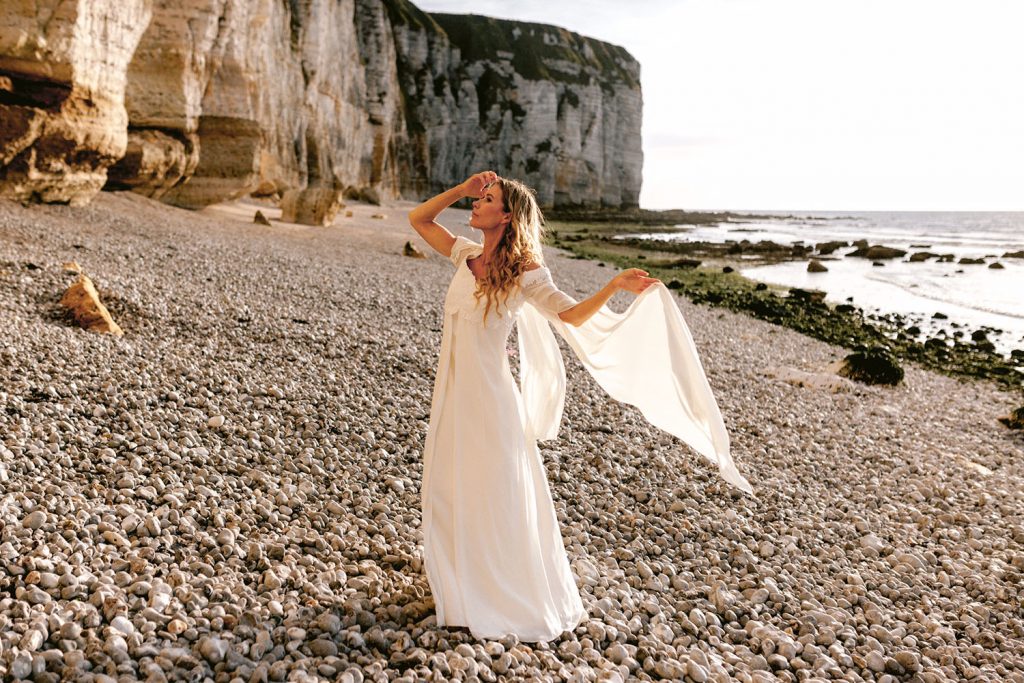 Japon Vintage Wedding gowns
I was lucky that I found my vintage dream dress in my first attempt with the help of Marieke from Japon Vintage. Due to Corona, we couldn't visit her boutique in the North of the Netherlands, so we had to plan our session online. Marieke was very helpful, and I think it's incredible how she turned a regular video call into such a great experience. She really took the time to go through all the dresses and answered all our questions. She quickly saw which dresses were my favourite and gave some advice on how the dresses could be restyled.

When I published this earlier blog, I got some questions from people who asked for more tips on finding a wedding dress. So here we go! 😉
Laura Dols Antieke Trouwjurken
Laura Dols is a famous vintage store in Amsterdam. The store has many party and cocktail dresses, vintage gems and an impressive collection of wedding dresses. The average price of a wedding dress is 450 euros, so also suitable if you don't want to pay a huge amount of money on a dress for your special day. They also have a nice collection of wedding shoes and bridal accessories.
Namanama
One of the stores I came across on Instagram is Namanama, handpicked vintage, antique sustainable wedding dresses by Nathalie, based in Limburg, the Netherlands. I love the dreamy images of the dresses. You can get an impression of the collection on their website and order the dresses online as well.
Moonshine Vintage
I love all garments from Lina's collection, all high-quality vintage items that tell stories. And look at the dreamy images. As a photographer I love that they capture every piece on 35mm film. Their collection does not only contain sustainable wedding dresses, but a lot of their gowns are really suitable to wear on your wedding day.
Ginger Aardbei
The same goes for Ginger Aardbei: A lovely collection of pre-loved vintage items, in the section "wedding dresses" you can find some really nice dresses fit to wear on your special day. Perfect if you're not looking for a traditional wedding dress, but want to go for a more 70s or bohemian vibe.
Lovely Lane
If it's up to me, this is one of the most beautiful ethical and sustainable brands at this moment. If you want to opt for a new dress that has that vintage feeling: This is the brand for you. Marije from Lovely Lane collects and searches for beautiful vintage clothing all over the world to get her inspiration for new garments. Their capacity of production is small, slow and sustainable. That's why they are making each piece on a pre-ordered base, made from ethical and sustainably produced fabrics and vintage lace. Every garment has been designed and handmade in Amsterdam. The tailors possess the best craftsmanship and come from countries like Syria, Iraq and Russia and work in a cooperative in Amsterdam called Made Here. Although I already found my perfect wedding dress, this one is still on my wish list. I mean I love wrap dresses and look at this beauty!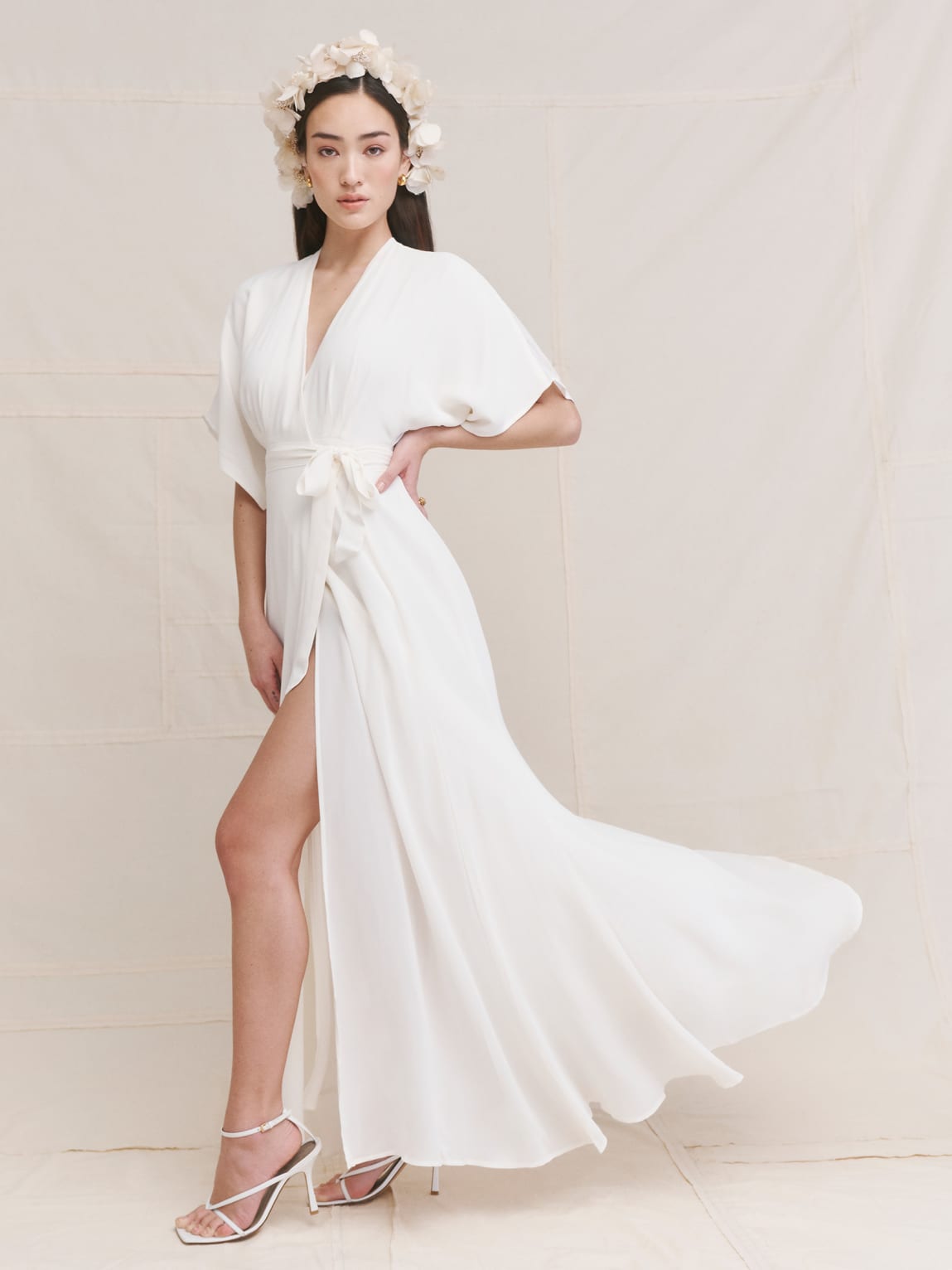 The Reformation
Want to opt for a more minimalistic look? This dress from Reformation is a beautiful statement dress as well! Nice to style with colourful flowers. Reformation began by selling vintage clothing out of a small Los Angeles storefront in 2009. They quickly expanded into making own stuff, with a focus on sustainability.
What are your favourite brands when it comes to sustainable wedding gowns? Please let us know in the comments!