Last summer I was in search for airy dresses that I could wear over and over again. Clothes you can live in without looking sloppy. A little google search brought me to Love and Confuse, a family-run business. They have a gorgeous line of linen dresses, pants and tops.
Their clothing is ethically made, packaged with eco-friendly materials and made to order. This prevents overproduction. Another perk: you can order your pants or dress in any color. With every new order they usually ship a set of fabric swatches so you get to see every color in person. In my case, because they ran out of them, I'm still waiting for mine.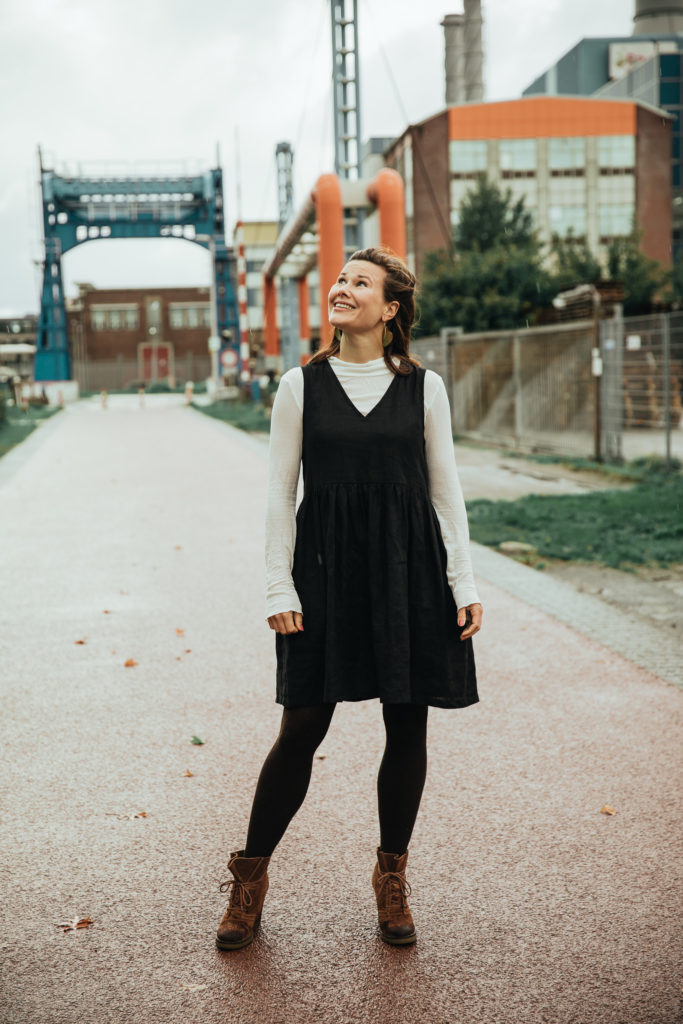 The perks of linen
Nice to know: linen in itself is a very sustainable choice of fabric. This is what Good on You reports about it:
"Linen is one of the most biodegradable and stylish fabrics in fashion history. It is strong, naturally moth resistant, and made from flax plant fibres, so when untreated (i.e. not dyed) it is fully biodegradable. Its natural colours include ivory, ecru, tan, and grey.
Linen can withstand high temperatures—making the fabric generally perfect for raiding the jungle or lounging on a tropical island. It absorbs moisture without holding bacteria. In fact, it is actually stronger when wet than dry and becomes softer and more pliable the more it is washed. It just gets better and better!"
Soft, drapey and airy
Prices range from €55 to €100 with free international shipping, which is more than reasonable for the quality they serve. I ordered the Matilda Casual dress (apple blossom) and the Fressia Summer dress (black) and I was pleasantly surprised with the softness and heaviness of the fabric. It feels nice against the skin and it's drapey, which gives the dresses a romantic flowy vibe.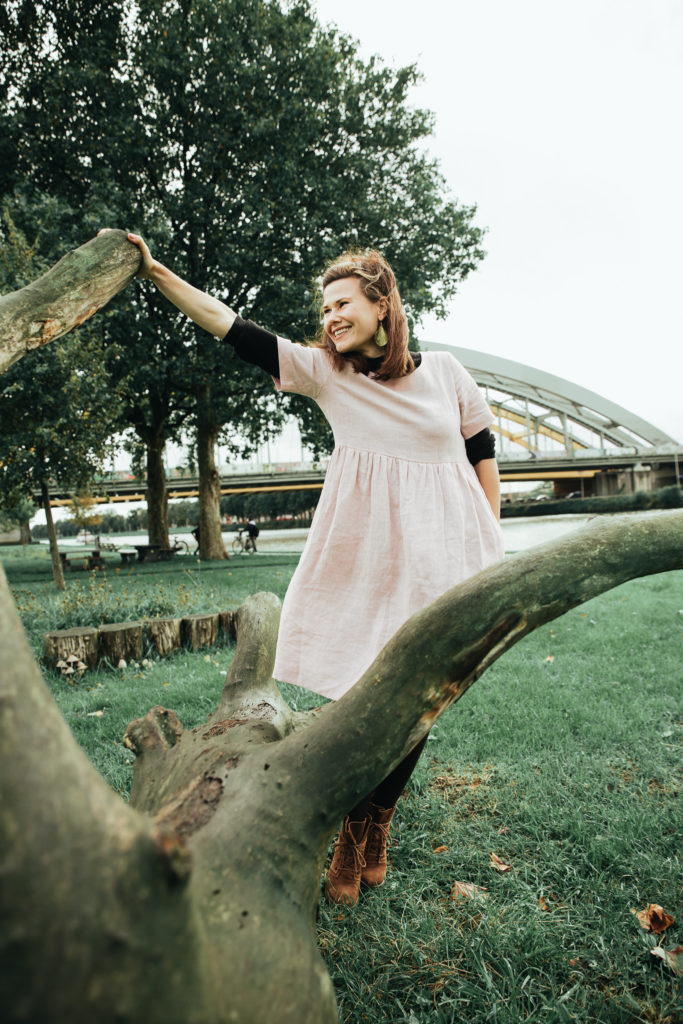 Both dresses are airy and have roomy pockets. The designs are cosy and stylish at the same time, which was exactly what I was looking for.
Downside (if you can call it that)
Now a little downside: it can take a long while before your order will arrive. In my case I had to wait over two months. There are delays because of Covid and something went wrong with DHL.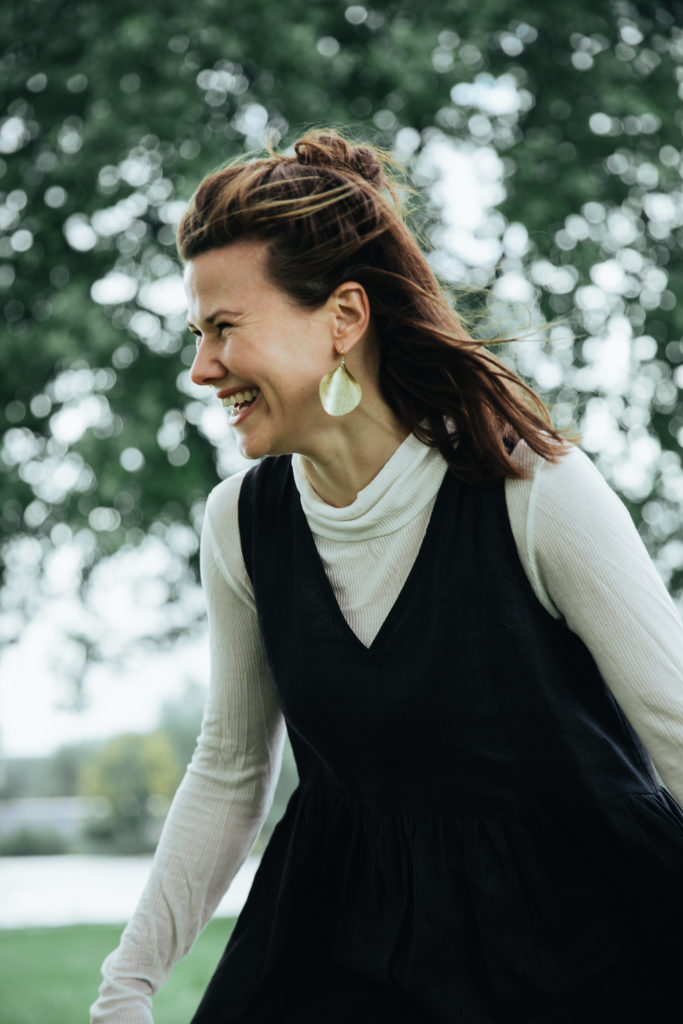 Personally it didn't bother me and it was worth the wait. They communicated about their issues in a very honest and friendly way. I could even withdraw my order if I wasn't up for the wait:
"Want to let you know that at this moment we're facing production and supply issues so our lead time is a bit different than stated online.
We've tried rushing with production, but I literally can see when garment was sewn under pressure and I really don't like it.
So we've decided to just keep doing what we do best and hopefully everything will get sorted on the way 🙂
I really hope that it still works for you, but please let me know either way:)"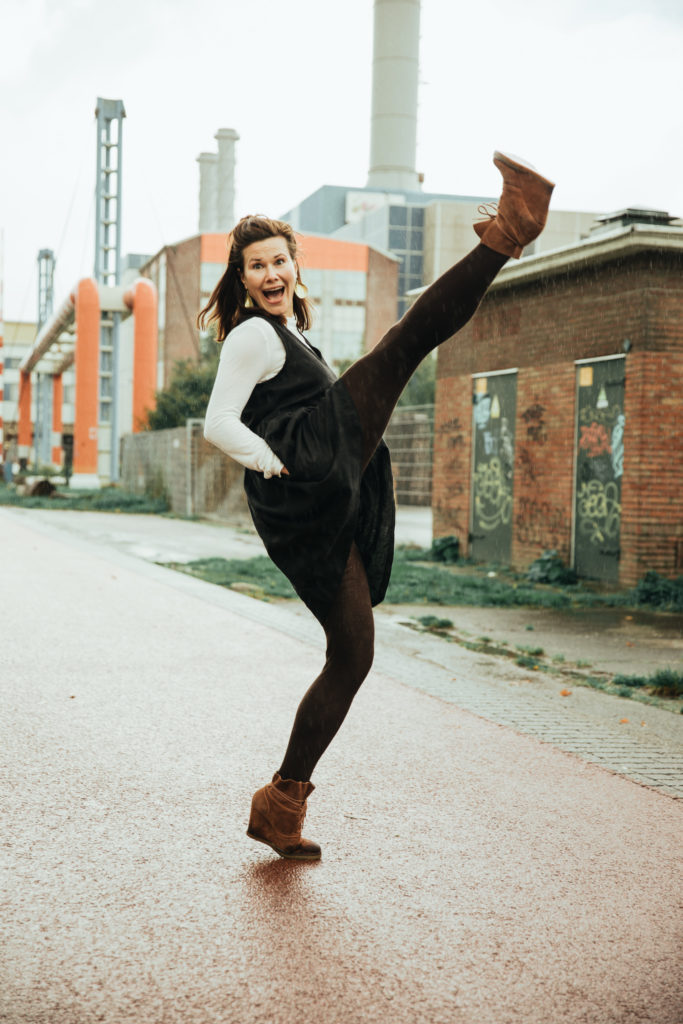 I can only support this way of production and care. Next summer I can enjoy the benefits of these cool linnen dresses. And for now, I can enjoy them as well with some smart creative layering. My tip: a turtleneck can turn almost every summer dress into a nice fall outfit.