If Wonder Woman would go on a shopping trip, what would she buy? And where? There's a Wonder Woman in all of us, so there's no right answer here. But it's interesting to think about this on a personal level. What does your best version wear? And where does she buy it. Would she fall for a bargain without knowing who made it and under which circumstances? Or would she have the patience and perseverance to look further for better (and of course stylish) alternatives.
That's what this blog is about and what we -two vintage junkies from the Netherlands- are trying to figure out. With you! We take you with us on our journey towards a more fair and fabulous wardrobe.
Editors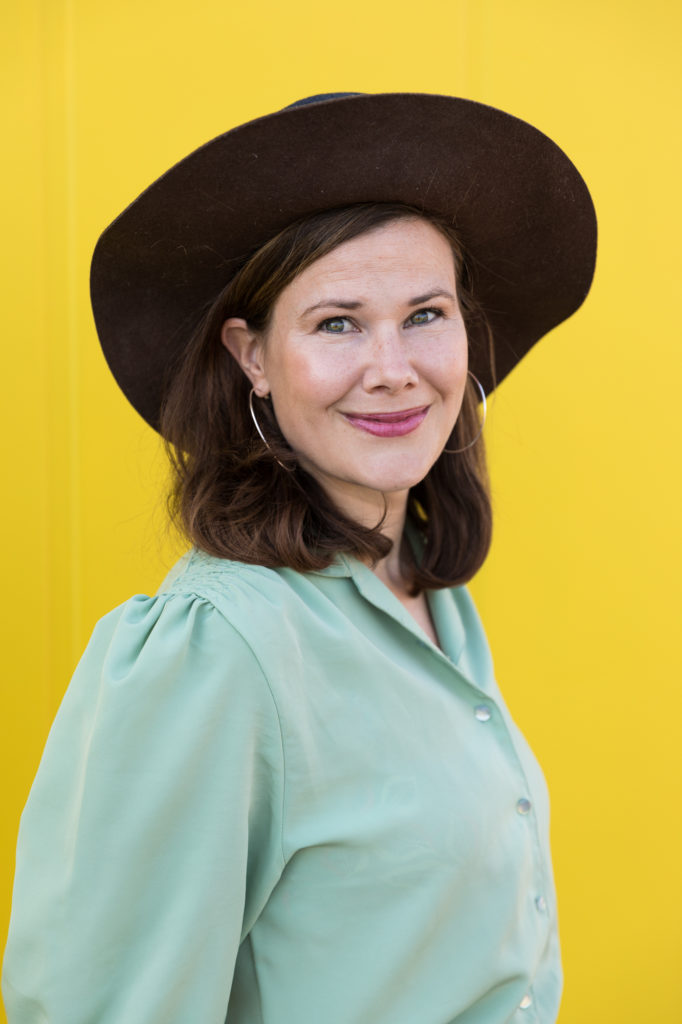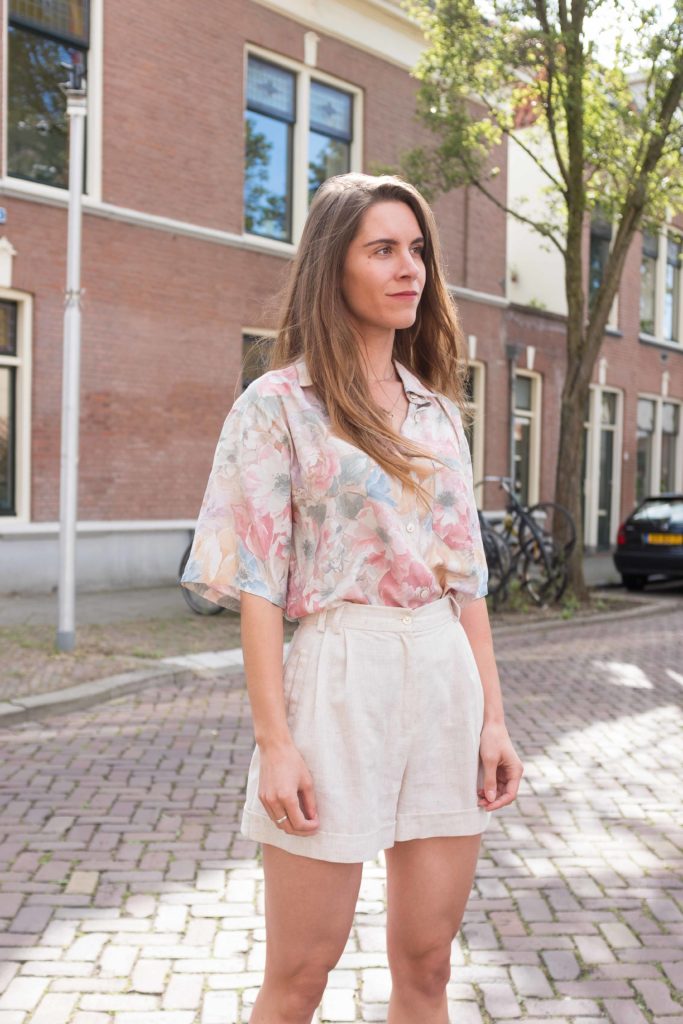 Rachel van de Pol
I'm a writer and photographer from Utrecht with a master in international history. My experience is when you dig deeper, you'll find something worth learning. That goes for your clothes as well.

What you wear tells the story of who you are. And who you want to be. My pink eighties dress can pull me through a dull rainy day and my black turtle neck armors me on a hectic day full of interviews.

But it wasn't until 2014 that I realized my outfit holds information about my morals. I had started a blog about how to save the world. I performed a good deed every day for one year: 365 acts of kindness. I blogged about every one of them, hoping it would spark a fire among readers. And it did. Big Time.

That year changed the way I live, work, eat and dress. And the latter became a project on her own. The more I learned about the dark side of the fashion industry -the exploitation of humans and animals, the pollution and throw away culture – the more I kept digging for bright spots.

There is so much good going on in the fashion industry. For now it's a small dot in an ocean of fast fashion, but you only need 3,5% of the population to make real change. And I want to do my part as a sustainable writer: inform and inspire you as much as I can about fabulous and fair fashion that you'll find worth wearing. So this tiny dot becomes the new normal.

Remember this: there's no such thing as saving the world. Progress is not a one men show where the hero shows up and gets the job done. Most meaningful social change got accomplished by ordinary people like you and me. So start today by telling a good story with your outfit.
Sanne van Hemert
For as long as I can remember I sniff around in thrift stores. I'm always looking for vintage treasures and fantasizing about the stories behind all these objects. I studied photography and once I got graduated I found a nice side job at a vintage store in Utrecht.

My love for secondhand clothes started because I liked the look of it. I was always a little bit stubborn and I didn't want to follow the latest trends.

In 2017 I started my job at BrightVibes, a video platform about positive news. Ever since I have become more and more aware of the impact our clothes have on our planet. I decided to boycott fast fashion stores and started looking for sustainable alternatives.

As you can imagine: I still have a lot to learn. My story is a journey and it's never finished. The most important thing is that I want to share this journey with you and show you how much fun it is to make more sustainable and fashionable choices.