Let's get things straight. This blog is not a tutorial, but a lazy hazy swipe through inspiration post how to refashion a men's button down shirt. Maybe you'll never touch a sewing machine in your life, but you simply want to dream about the endless possibilities thrift flips offer, without doing the actual (hard) work.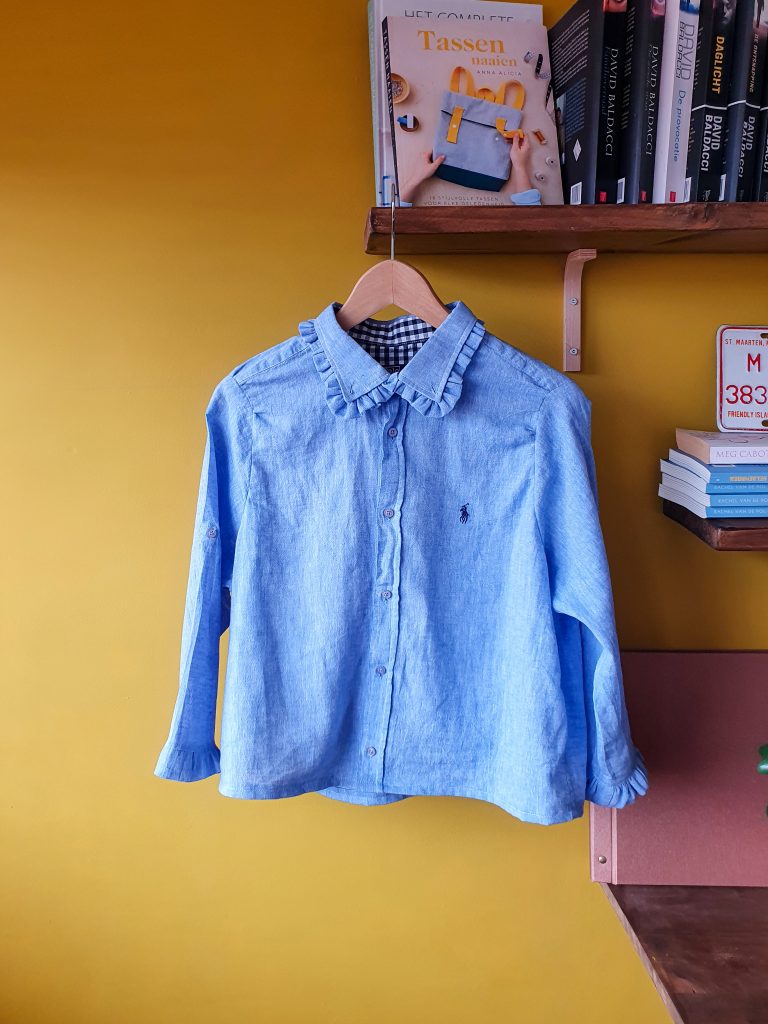 I can't blame you for this attitude. Giving clothes a make-over is hard work if you want to do it properly. The unpicking of stitches alone can take an hour. But… if you succeed, the result is incredibly satisfying.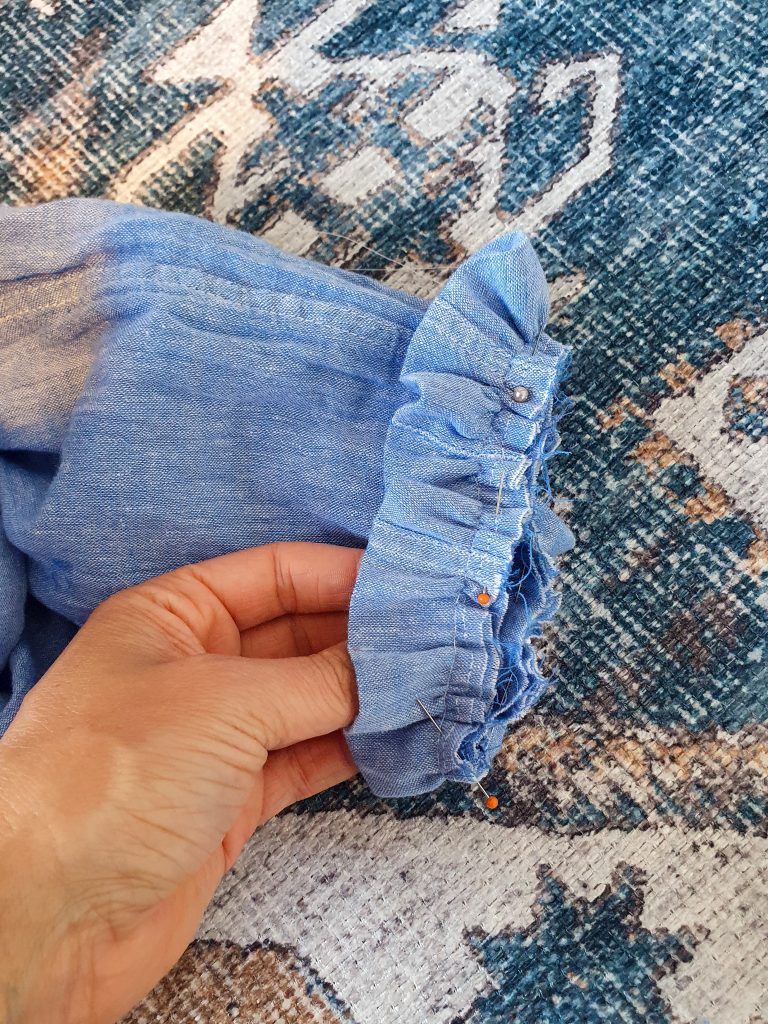 This thrift flip is definitely one of my success stories. First of all, I haven't burnt any parts of the blouse with my iron. That's huge progress compared to my previous make over sewing adventures.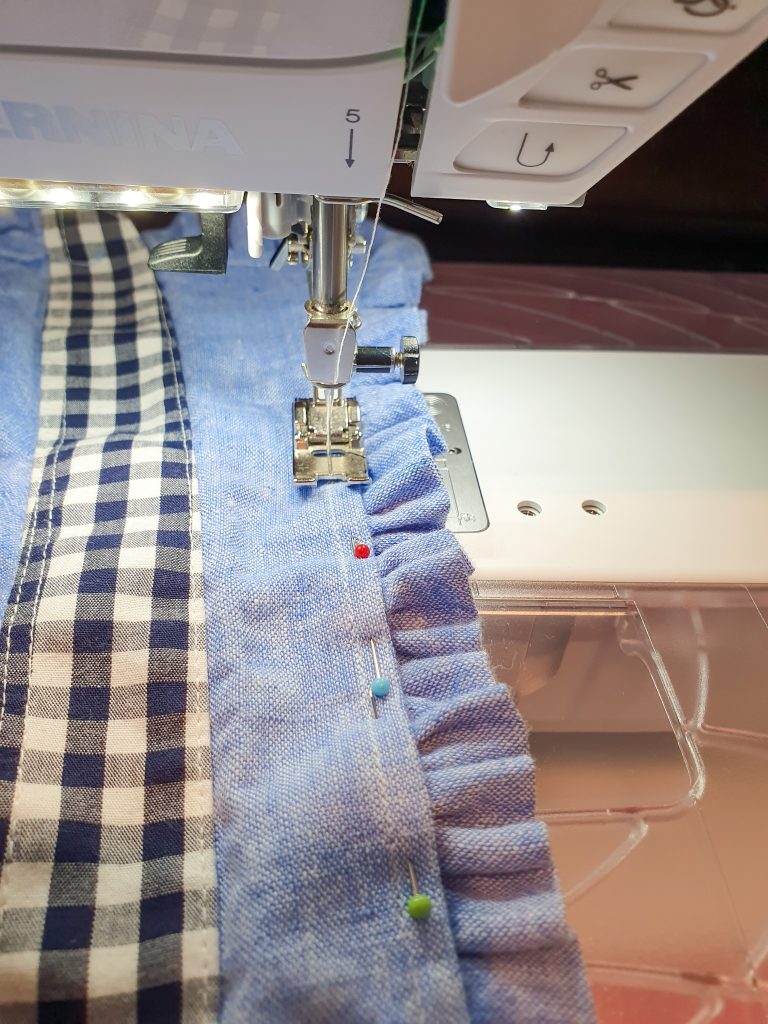 Second: during this project I experienced more control because my sewing skills have improved. Cutting of the bottom of the shirt and turning this fabric into ruffles, was something I couldn't have done so easily a few months ago. Taking in the back and shoulders of the shirt was the hardest part, but luckily my sewing teacher gave me the right instructions.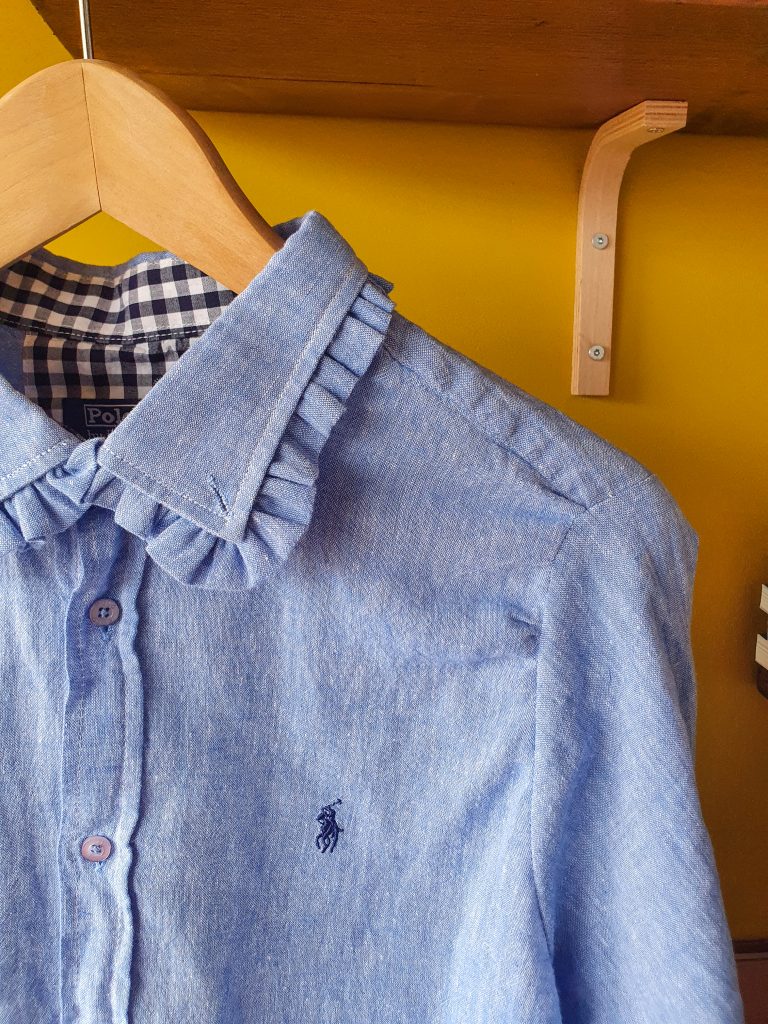 And third and most importantly: I feel truly eager wearing this blouse. This hasn't always been the case with my refashion projects.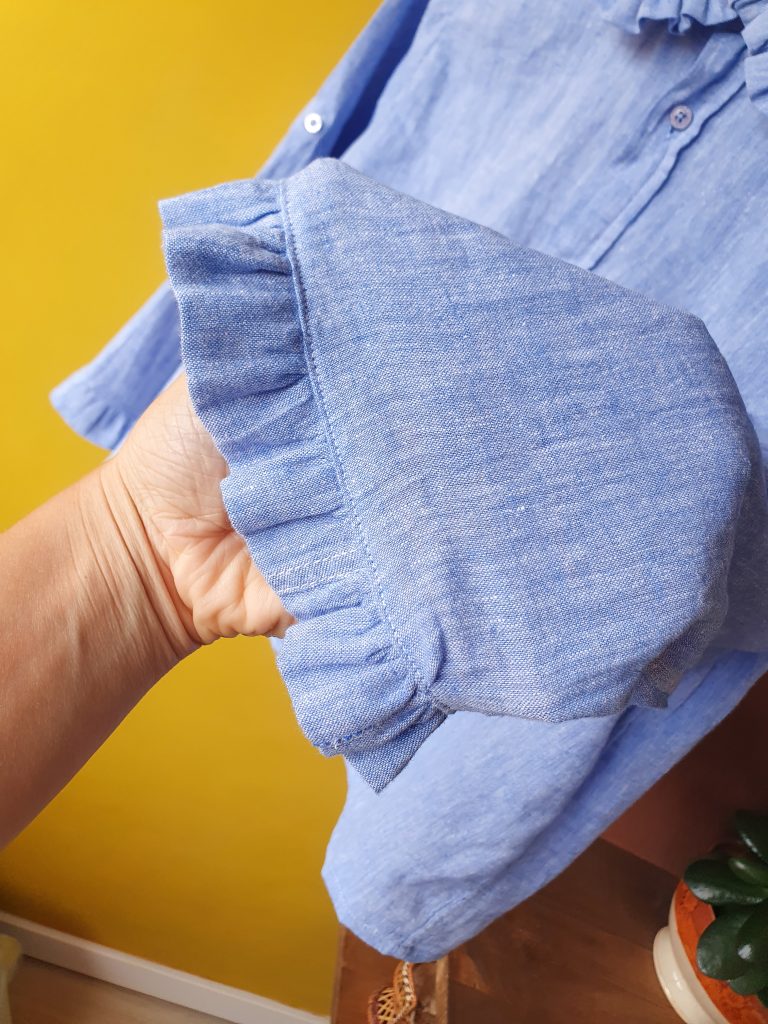 I used a pattern I saw in Fibre Mood as inspiration for this make over. It makes it easier for me to know what I'm working to.
I changed my mind about the sleeves though. But hey, that's the beauty of sewing. You can alter everything according to your taste.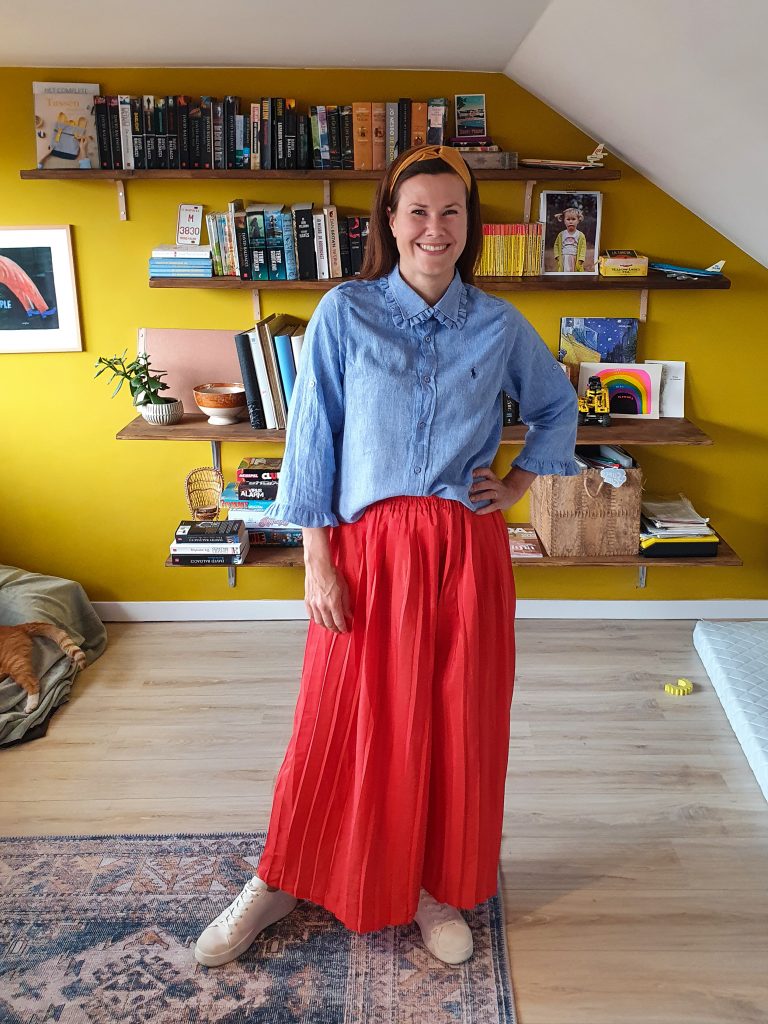 What do you think of this make over from Ralph Lauren to Ralph Rachel? Love it, or would you have done something else? Let me know!