I love strolling around in thrift stores and vintage stores. I'm always looking for unique and nice garments. Compared with regular clothing shops, thrift shops are less trendy. You can find items that can be so cool and ugly at the same time. It's all about how you see and combine it. In the usual shops, you know what to expect, and everything looks the same. I love this feeling of treasure hunting. I often get the question where my clothes are from, and most people are surprised when I answer that my outfit is thrifted. So how do you do that? Here are some tips for you!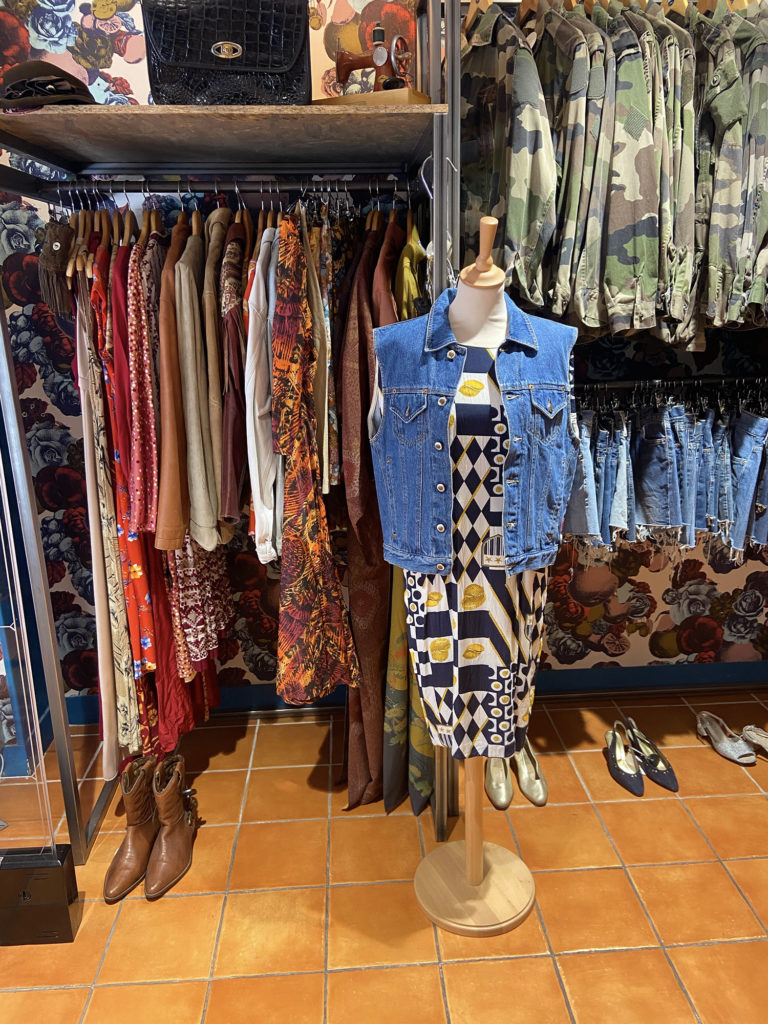 Before you go to thrifting
Make a list of the things you need. Thrift stores are overwhelming: There is so much to see, lots of different styles: You can easily get lost. Once you know which items you're looking for, the hunt will be easier and you will not get distracted by things that you don't need. Are you looking for a denim skirt? Focus on denim items. Are you looking for a black hat? Check the accessory department.
Know your style. This sounds easier than it is. What is your style? I can't describe my style either. But we all had those bad purchases that we can learn of. To discover your own style: Just pick the 5 favourite items out of your closet and combine them with the rest of your wardrobe. Take pictures of your outfits and save them in a folder on your phone. You can also make a style mood board.
Know which colours you like and suit you. You can find lots of colour type tests online to find out which colours suit you best. But the most important thing is that you like the colours you're wearing. They should make you happy.
Know what's inside your closet. Sometimes when we like certain items, you get too obsessed with it. You certainly don't need that red jumpsuit if you already have 2 of those in your closet.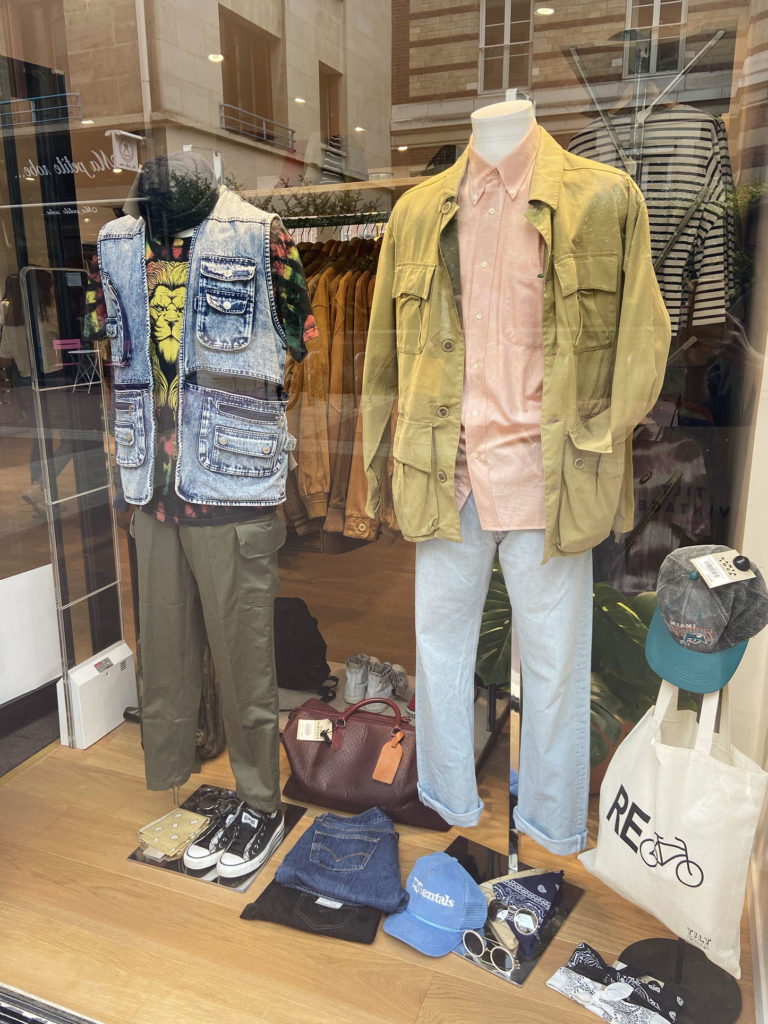 Strategy during your thrift hunt
Once you enter the store, you don't know where to go first. Keep your list in mind and focus on the colours that attract you.
Once you found an item you love, I would suggest checking the label. What material is it made of? I'm always looking for natural fibres. So that dream dress made of polyamide? It's not for me then.
Check the item of defects. Is it damaged? Does it look worn-out? And if it has any defects, is it easy to repair? Can you do it yourself, or should you bring it to a tailor?
How does it fit me? I'm not talking about the size mentioned in the label. Sizes have changed over the years and vary between brands and country of origin. Just try it on! Keep in mind that a little bit oversized looks cute, but don't buy clothes that are way too big that you want to alter the size: Plus size clothing is hard to come by, so it would be nice if people who are wearing bigger sizes could find their treasures as well.
How can I combine this item with clothes that are already in my closet? If you can hardly find some combinations, it's not a match. Try to find at least 5 ideas for new outfits.
Only buy the pieces that you rate a 9 or 10. In the end, you want your wardrobe to be filled with your favourite clothes. You need to fall in love with your new clothes!
This strategy doesn't work all the time. Sometimes I love to go through all the clothes racks to be sure to not miss anything. And sometimes I buy too much, just because I like it and it's cheap, but in the end, I don't wear it that much. We're working on that. 😉
Now that you know what you need and what you're looking for, it's also helpful to know where to find it. Start looking for your favourite second-hand store. (Tip: If you want the good stuff you need to go where the wealthy folks are. These are the neighbourhoods that are more likely to be filled with families who update their wardrobes often). Ask the staff when they restock, so you know when you can find new items in the store.
Enjoy thrifting! And do you have any thrifting tips? Share them with us!