United Wardrobe is the largest second-hand fashion platform in the Netherlands. With the takeover, Vinted gets an additional 4 million users in one fell swoop. Together they have a community of 34 million buyers and sellers in 11 European countries.
This is good news for you and the planet. Both platforms want to offer a sustainable alternative to fast fashion. "It is still standard that you buy everything new, but soon clothing will follow a more circular path", Thomas Plantenga, the Dutch CEO of Vinted told NOS. "It's a mindset shift that can take place across society. That's why we're getting ready to grow Vinted further. The end goal is a global company that is transforming the fashion industry worldwide."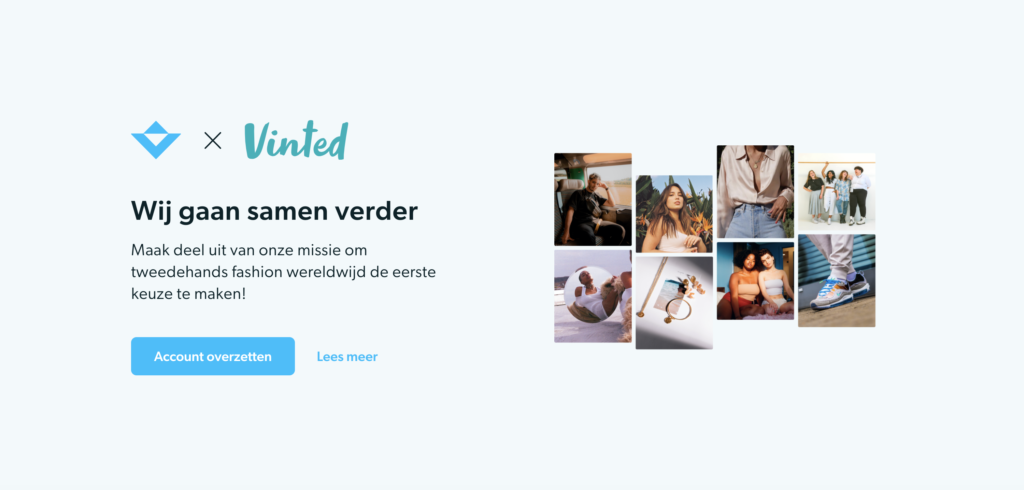 Plantenga also states the acquisition "helps us accelerate faster within Europe and I think that people who are trying to grow the new sales of fashion are afraid of us. I think that's great." And their afraid for good reasons…
The second hand clothing market has grown 21 times faster than the new apparel market in the last three years. The secondhand market is projected to double in the next five years, to hit $51 billion.
What's in it for me?
I've been a loyal United Wardobe buyer and seller since they started in 2014. About half of my purchases are made via online second hand marketplaces for fashion and United Wardrobe is (was) definitely one of my favorites.
And then, about a year ago, Vinted appeared with the big guns: tv-commercials, and ads. The company is a so called tech unicorn, an industry term for a start-up valued at more than $1.0 billion.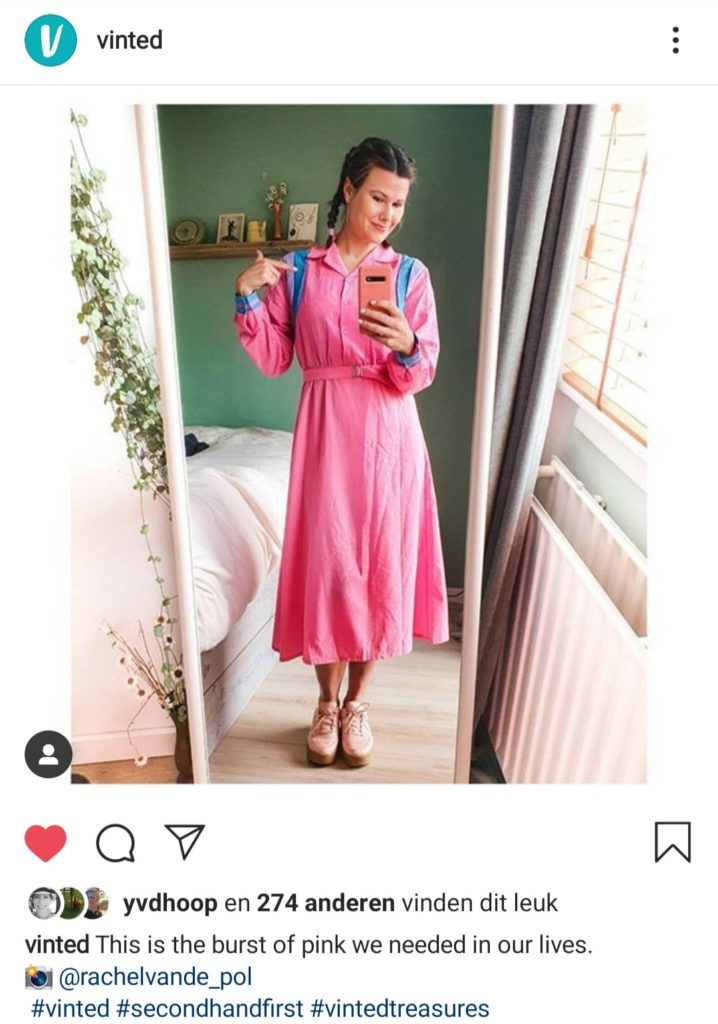 Because I love thrifting online, I started using the apps of UW and Vinted side by side, which wasn't always convenient. I had to upload and describe the clothes I wanted to sell, twice. So to me, the merge is a win win situation: more convenience for the customer and more power to the second hand fashion industry.
Benefits of UW and Vinted together:
Easy transfer of account
Since today you can merge or transfer your United Wardrobe account and closet to Vinted with some simple steps. You maintain your reviews and favorites you acquired at UW. You do have to re-activate the clothes . I did it and it only took me a minute max per clothing item.

This easy transfer doesn't apply for commercial sellers at United Wardrobe though, and that's a downside of this take-over. I had some favorite "shops" there, for example Nobel King, who sewed her own flared leggings and blouses and sold a nice selection of vintage clothing. Their accounts got blocked at Vinted. I hope they'll find a solution for these creatives very soon.
No sales fee
With the acquisition by Vinted, members of the United Wardrobe community no longer have to pay a sales fee when offering clothing.
Lower shipping costs & sustainable shipping option
The pricing of shipping services is lower at Vinted, especially when you select Homerr as shipping partner. This is not only cheaper, but more sustainable too. With Homerr it takes a few more days for your parcel to arrive, but you save around 79% CO2 emissions per package.
Bigger preloved marketplace
The merge brings together 34 million thrifters who buy and sell clothing online — from vintage to designer labels, as well as used high-street brands at knock-down prices. This means more choice for you, which is great but comes with it's own challenges…

Just keep in mind when you are shopping on Vinted (or any other online second hand marketplace): know what you're looking for before you get lost in the online thrift trenches! Look for quality brands you know will flatter your body type. Otherwise, online thrift shopping just becomes another way of wasting your money on things that don't serve you.
Psst! Read Sanne's blog about how to become a thrift hero in physical thriftshops! It's all about strategy….