Last December, my boyfriend proposed to me during a romantic stay in a Castle in Limburg. Now we're planning a green and sustainable wedding. So exciting! To be honest, planning a wedding can be a little overwhelming. You will spend a lot of money, and it ought to be the best day of your life. Do you feel the pressure? Searching online to get some inspiration didn't help. You can find many examples of how your wedding day should be. The bigger, the better. And most of the time, these ideas didn't match our lifestyle. So we decided to do it our own way. We're planning a small green wedding, with plant-based food and the people we love.
A wedding gown that tells a story
Personally, I don't feel comfortable buying a 2,000 euros dress that I would wear for one day only. Not to think about visiting a big bridal shop to try on dresses that I don't even like. As a vintage lover, it was clear to me that I had to find a unique vintage dress. A dress that tells a story. And I can tell you that it's not that easy. I searched online, but it's so hard to get a clear view of the dress and see if it's an authentic vintage piece and if there are no damages. You can imagine how happy I was when I found out about Marieke and her boutique Japon!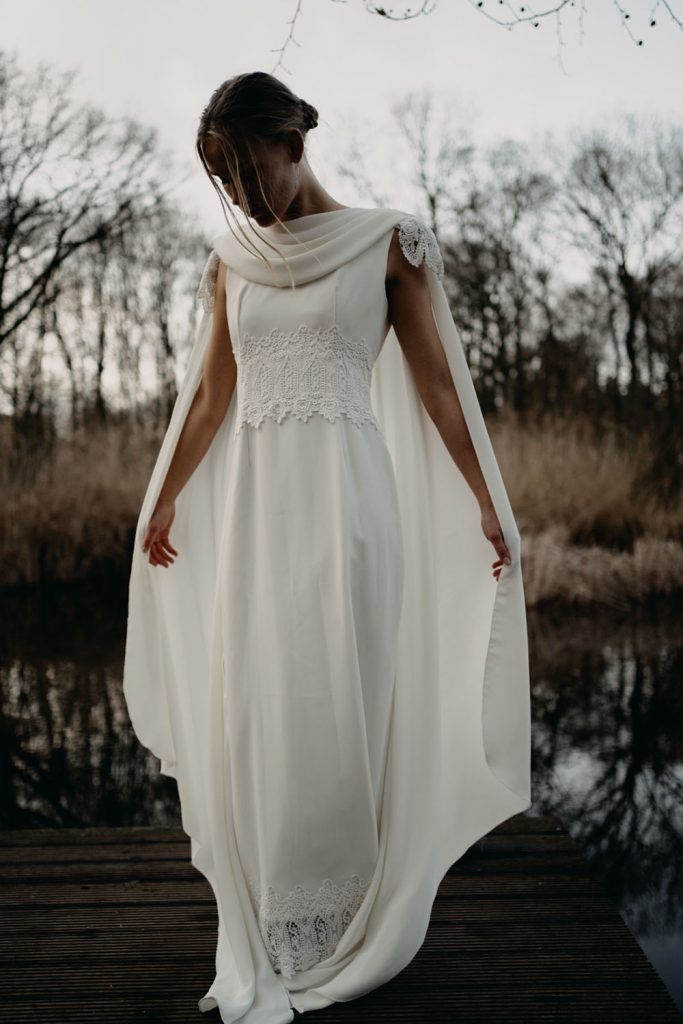 Japon Vintage Wedding Gowns
It appeared that Marieke ran into the same challenges when she was about to get married in 2016. In the end, Marieke found her wedding dress online. A beautiful American gown from the '70s. "It was risky to buy my dress online, but it worked out perfectly!" Marieke told us.
After her wedding day, she continued searching for vintage wedding dresses, and that is how her boutique Japon was born.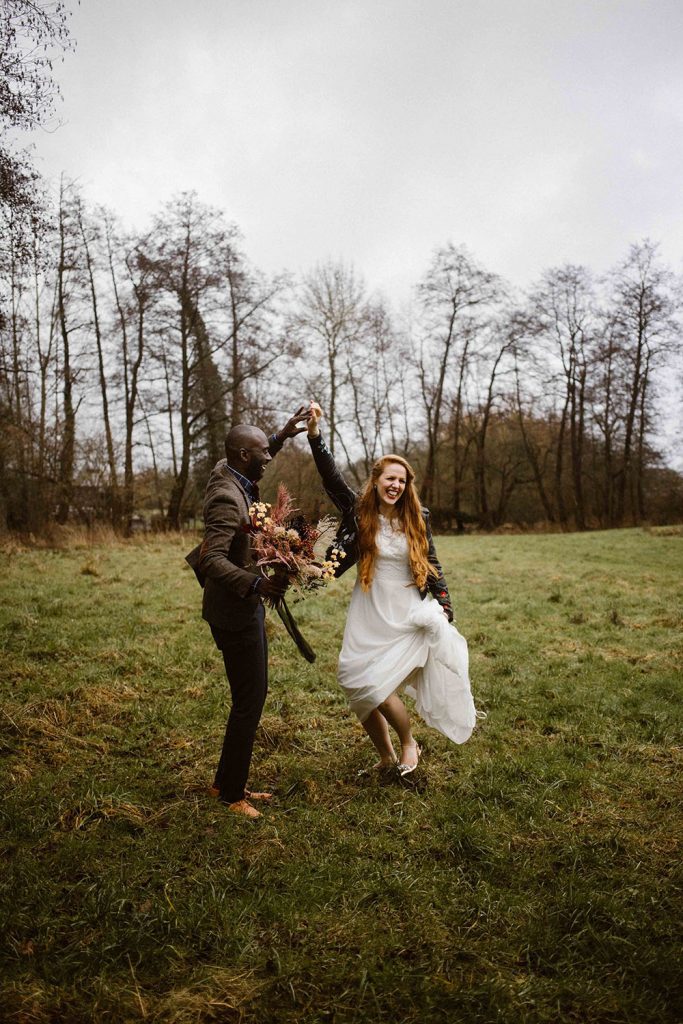 Lots of happy brides
Marieke has matched over 100s of brides with their perfect gowns. Due to Corona, we couldn't visit her boutique in the North of the Netherlands, so we had to plan our session online. Marieke was very helpful, and I think it's incredible how she turned a regular video call into such a great experience. She really took the time to go through all the dresses and answered all our questions. She quickly saw which dresses were my favourite and gave some advice on how the dresses could be restyled.
"It's beautiful to share these intimate moments with brides-to-be." tells Marieke, "I listen to their stories, how they got engaged, the excitement about the day itself, their insecurities. I don't just sell wedding dresses. It's about the whole experience. I have to make people feel comfortable. When I welcome a bride into my boutique, it's all about her and her experience. So we take the time, no need to feel rushed. It's my job to create a place where she feels at ease so she can choose the dress that makes her feel amazing."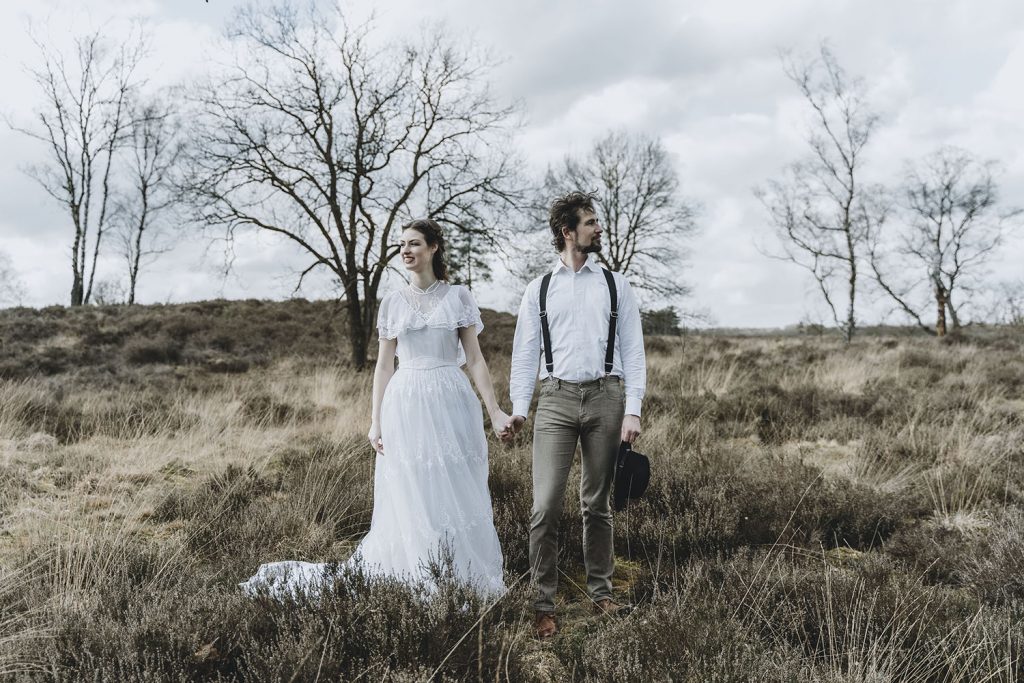 Time travelling
Marieke picks all her dresses individually. She finds them on antique markets all over Europe. "I prefer to see a dress in real life before I buy it. I love to see all the details, feel the fabric and make sure it's not damaged." In an exceptional case, she finds a dress in the US that's worth a risk to order online.
Her interest in vintage wedding dresses has grown into an impressive collection of vintage gowns from different eras. But how do you know the origin of a specific dress?
"First of all, I check the style of the dress and the fabric. Dresses that are made in the '40s have a different look than dresses made in the '70s. Then I look at the details. Lots of vintage dresses have a metal zipper. In the last decades, they use synthetic zippers. The really old dresses in my collection do not even have a zipper. In dresses from the '20s, you can find pushbuttons instead."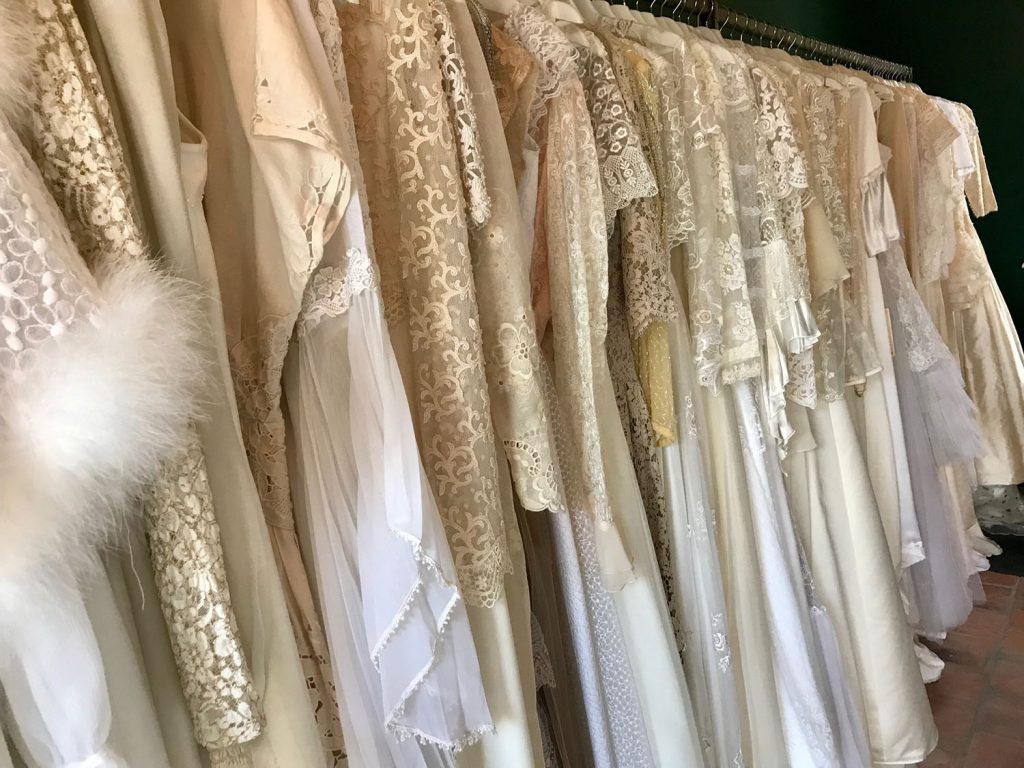 Japon brides
Most of the brides-to-be leave Japon with a wedding dress, even when it's their first time trying on wedding dresses. "For most brides, it's a well-considered decision to visit my boutique. They do not like traditional wedding dresses and are looking for an authentic alternative. Sustainability plays a role as well. A brand new dress is expensive, and you will wear her just for a few hours. Imagine what you can do with that saved money. You could spend it on a honeymoon, for example."
This trend to opt for a more sustainable option is something that Marieke sees more often in the last years, she continues: "The clothing sector is a very polluting industry, we have a long way to go. Honestly, I see that the younger generation is more aware of the challenges we are facing. Vintage is trendy. Earlier people asked me why I was wearing other people's sloppy seconds, but now it's more common. It's no longer taboo. And I think that's a good thing."
Even though you can get lost during the preparation of your wedding, Marieke has one important message: "Be yourself. Whether it's about the clothes that you're wearing or the way you want to spend your wedding day: Stay close to yourself. Do the things that make you happy. It's not about pleasing your guests, it's about celebrating the love between you and your partner."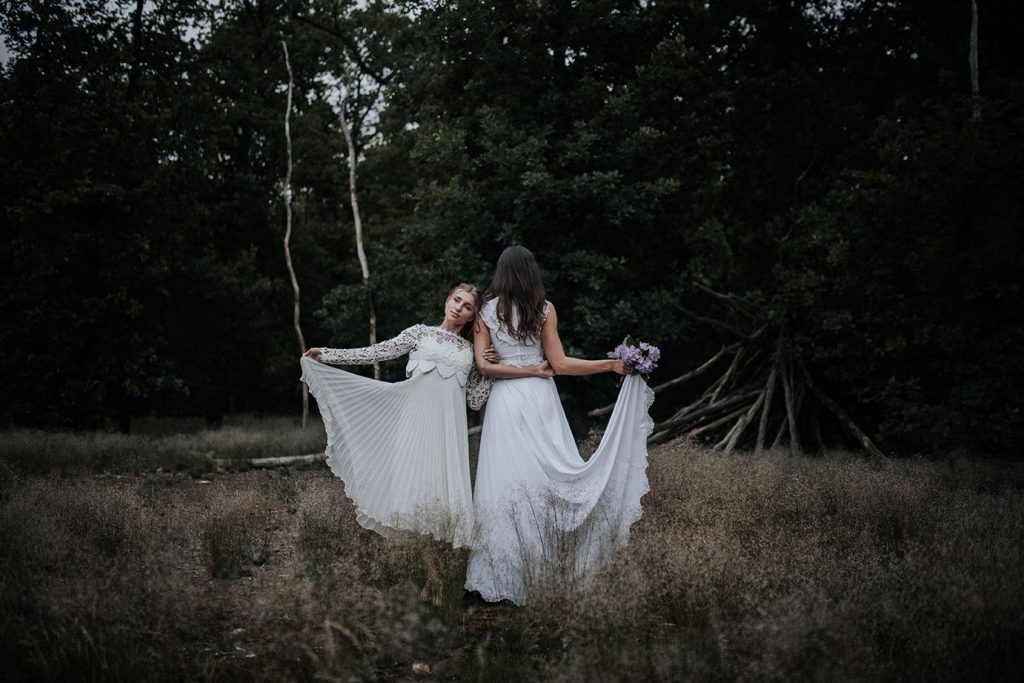 I said YES to the dress
After our online fitting, Marieke sent me two dresses to try at home. I couldn't wait to try them on. And I found my wedding dress! I'm sooo happy with my wedding gown. I can't show the pictures in this blog yet, but all I can tell you is that it's a beauty made in the '70s. I have to wait a little longer before I can wear her. For now, I can only fantasise about the woman who wore her to her '70s wedding and make up stories around this perfectly designed dress.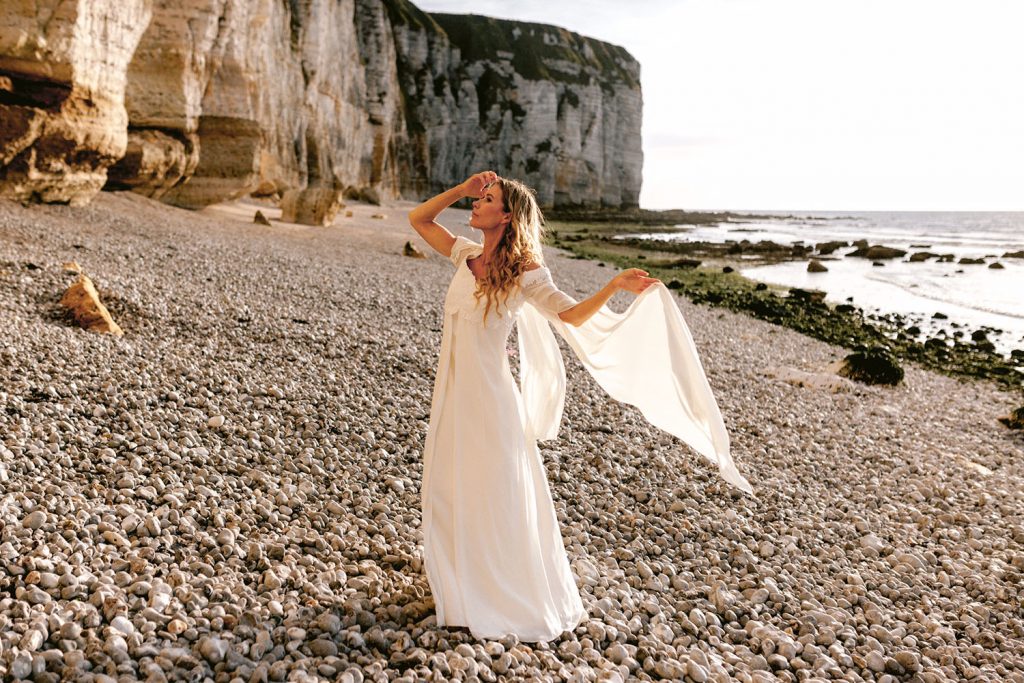 Header photo by Machteld Kroon, via Japon Vintage Trouwjurken