I don't know why, but for me, fair and sustainable shoes are hard to find. I almost never find secondhand shoes and since I try to live a planted-based life I don't feel comfortable with buying new leather shoes.
Vegan Leather
So how about the latest vegan leather trend? Most of the vegan leather shoes I've tried on are feeling a bit cheap and don't last that long… Most of the time they are made out of plastic. That doesn't sound sustainable, right? So when I found out about the Komrads APL sneakers, I was very curious to try these shoes on. Their website tells that they wanted to create a sneaker with the lowest possible impact by using locally sourced recycled materials. With respect for people and planet. And they succeeded!
Recycled and reused materials
Komrads APL sneakers are made from recycled and reused materials. The upper is 100% eco apple leather, while its other components are made from recycled cotton, recycled rubber, re-used carbon & recycled plastic bottles.
A sneaker for which we do not have to harvest natural commodities. A sneaker built entirely from reused and recycled materials, made out of Appel leather.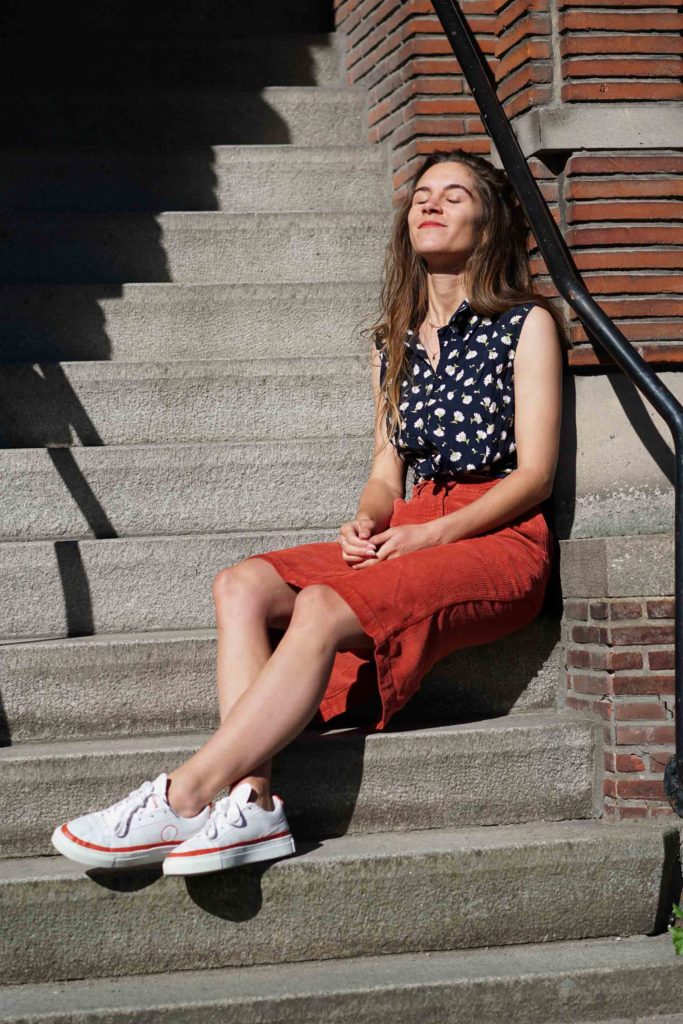 Fairly made in Europe
The shoes are being produced in Europe. The raw materials are coming from Italy and Spain and they are being fairly manufactured in Portugal. This way Komrads makes sure these sneakers are made with respect for people as well.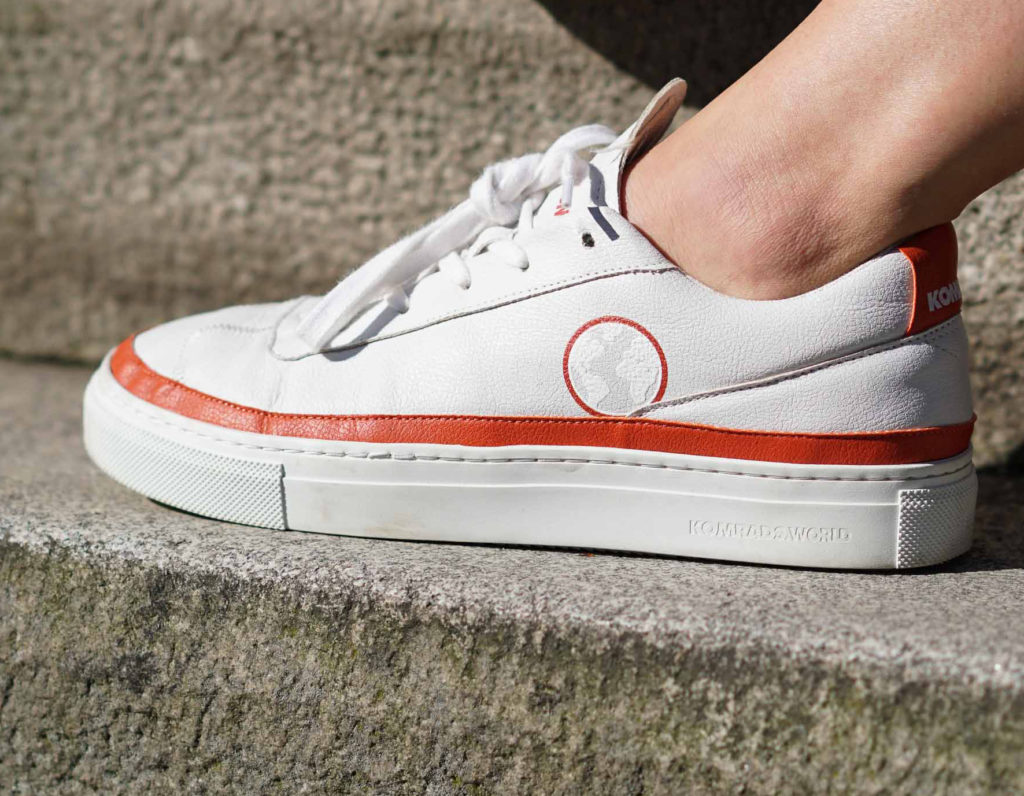 I'm wearing my Komrads for about 9 months now and I really like them! It's a perfect spring/summer sneaker. Easy to combine: It looks nice with a baggy jeans, but it's also cute with a summer dress. It's a nice fabric, it really feels as strong as leather.
I would love to hear your experiences with vegan shoes. Which ones do you recommend?
Shoes – gifted via Komrads
Skirt – Kings of Indigo
Blouse – Second hand via Het Kaufhaus