Braid and scarf
I love messy braids! Braiding your hair is always a good idea if you want to disguise a bad hair day and a scarf makes it even better. Ready to cheer up today's Zoom meetings.
Braid your hair into a messy braid. Place the headband over your head and voila.
2. Half-bun with a twist
Hate it or love it: The half-bun. I think it's a great way to create some volume (use a scrunchie for the ultimate hipster look). This half bun with a twist is a romantic looking alternative.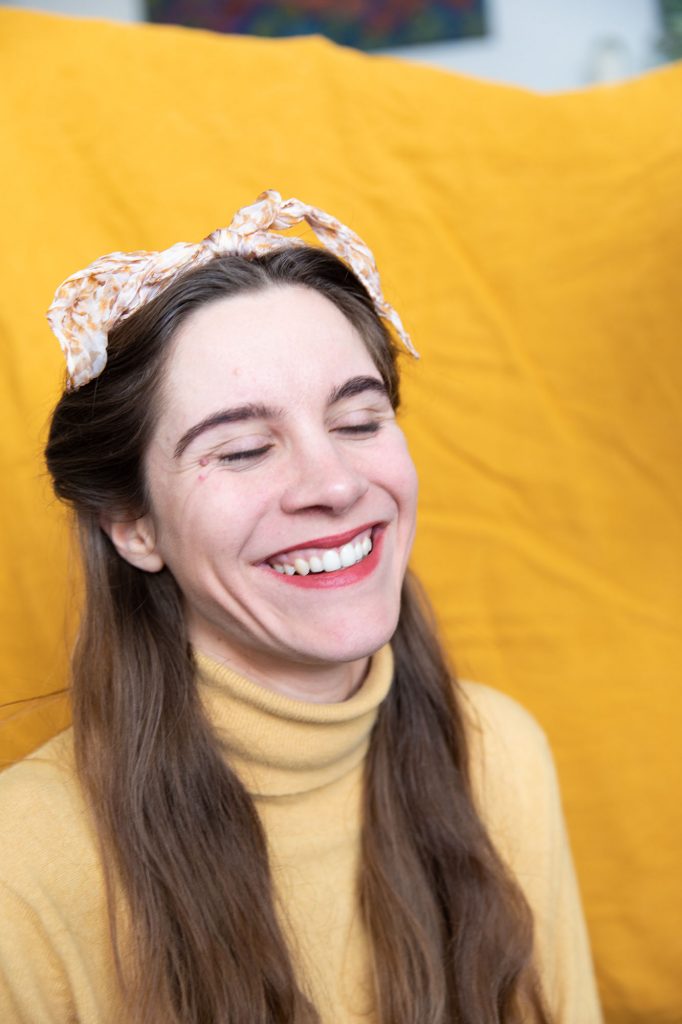 Place the headband over your head, about two cms back from your hairline. Take a section of hair on the left side and loop it through the band, do the same thing on the right side.
3. Long hippie hair, don't care
Opt for the hippie festival look? We've got you covered! Love this look on bad hair days, and a great advantage on cold days: It keeps your ears warm.
For this one, you need a bigger scarf than the bandana we used for earlier hairstyles. Place the scarf behind your head, bring the ends to the front and twist together. Bring the ends to the back and use a bobby pin to keep it in place.
4. Bandana hat
Oily hair and no time to take a shower and wash your hair? This is the bandana look you're looking for!

Fold the bandana into a triangle. Throw the folded bandana onto your head from the front and hold it in place. Tie a knot at the back of your head.
5. Big bun
The most popular hairstyle on lazy days. A colourful scarf can brighten up this look.
Easy: Make a bun on top of your head. Tie a scarf around it.
6. Ponytail
You can never go wrong with a classic ponytail. We added a bandana to give it a cute look.
Make a ponytail and tie the bandana around it.
Which scarf hair style is your favourite? Share your looks with us in the comments!