I often fall in love with a piece of clothing because of the fabric, the colours and the pattern. You don't have to say goodbye to your worn-out clothes: Here's how to turn them into a scrunchie to spice up your outfit.
Together with my friend and sewing heroine Milou, I made some lovely scrunchies out of old vintage patches and worn-out clothes.
I was scouring the internet (for our Dutch followers: Marktplaats is the place to be) looking for some vintage patches, and I found some nice ones! Some of the fabrics are very small, so we could only make 2 scrunchies out of it. It makes it kind of unique and we were able to make them in so many different styles and colours. And because of the vintage fabrics, they are high quality and so much stronger than the ones you can buy at most stores.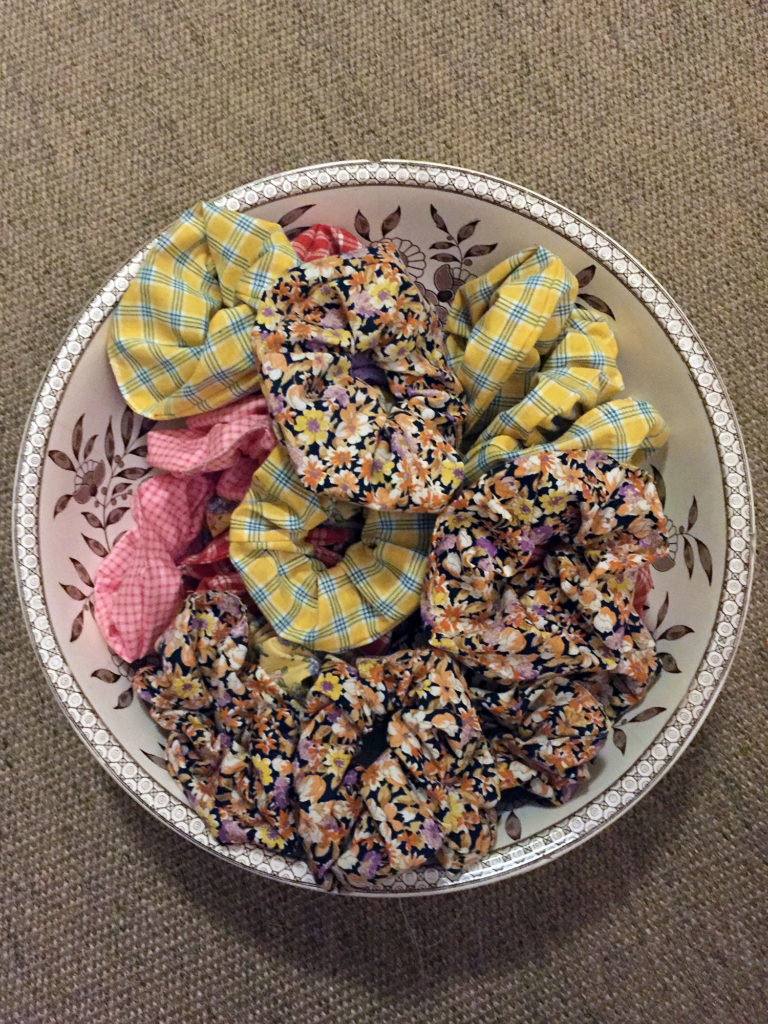 We also used some worn out cotton shirts with nice design.
What you'll need:
– Old fabrics
– Elastic band
– Matching thread
– Scissors
– Sewing Machine
– Large safety pin
– Tailor's chalk (or just use a pencil)
Here's how we made them:
We would love to see what you made from worn-out clothes. Share your upcycled items with us!
Do you love scrunchies but don't you want to make them yourself? Like our latest post, tag a friend and let us know in the comments which one is your favourite!