Some of us are not able to see their family or friends this Christmas, and that makes it kind of sad. Whether you're celebrating Christmas with your household or setting up an online party, let's make the best out of it. Good food, nice music and a sparkling outfit. And the good news is: You don't have to go shopping and spend a lot of money to find your new Christmas outfit! Dive into your own wardrobe and start making new combinations.
I was very inspired when I visited Chiara Spruit a couple of weeks ago; she's the styling queen who sees endless possibilities with a piece of fabric. So when I came home I had to dive into my wardrobe looking for new Christmas outfits. So here are 5 Christmas outfit ideas I found in my own wardrobe:
I bought this Vanilia dress for a wedding in the summer of 2018. I love the colour and fit, it has a lovely timeless minimalistic look, it gives a bit of a 70s vibe. In the winter I love to wear it on top of a turtleneck with boots. In this photo, I'm wearing it with a white secondhand woollen turtleneck and vintage 70s boots. Ready for a cosy Christmas evening at home.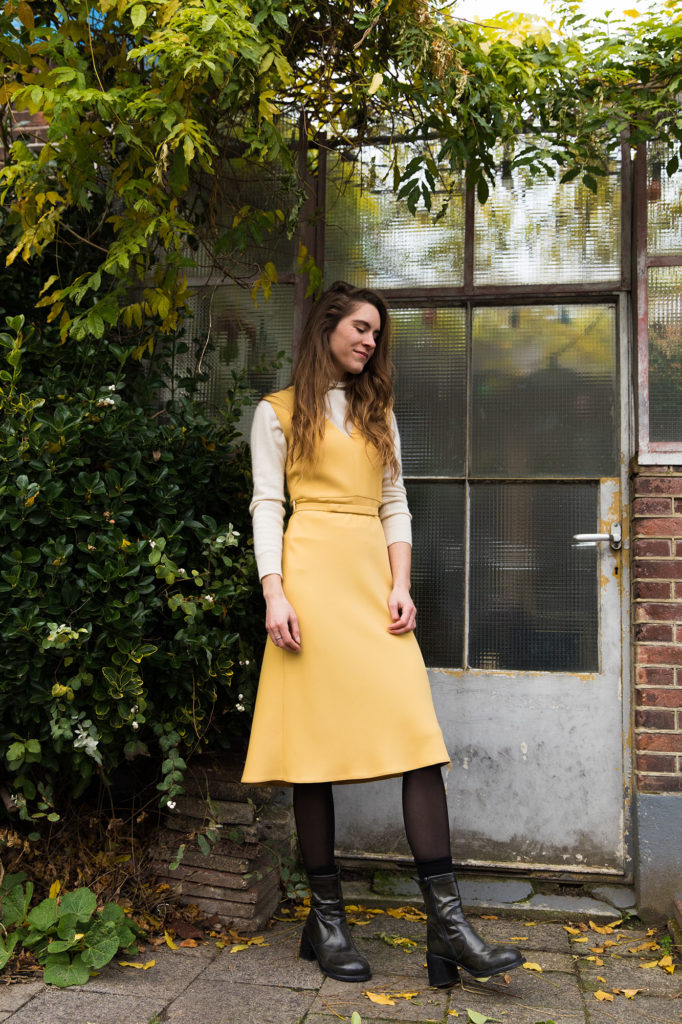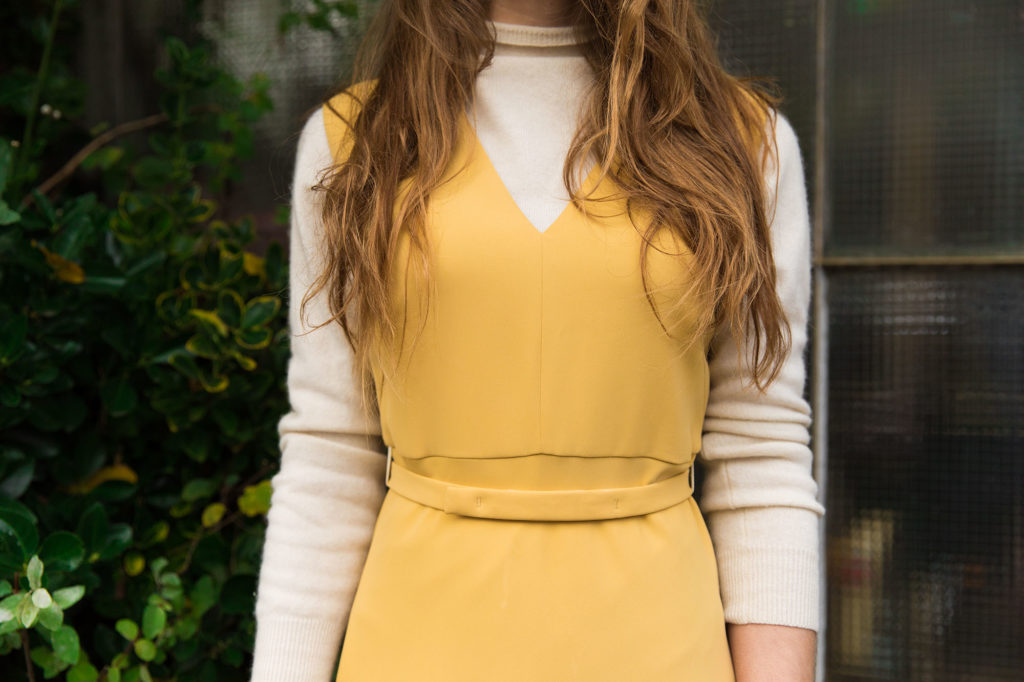 Red is the perfect colour for Christmas right? I tried to create a Christmas dress out of this skirt and turtleneck. I never wore this combination before, but I like it! The skirt has a leather feel, whereas the top is made out of Viscose and is soft as silk. I love to create outfits with different textures and fabrics.
I used the silken scarf as finishing touch. Bad hair day? A headscarf is all you need.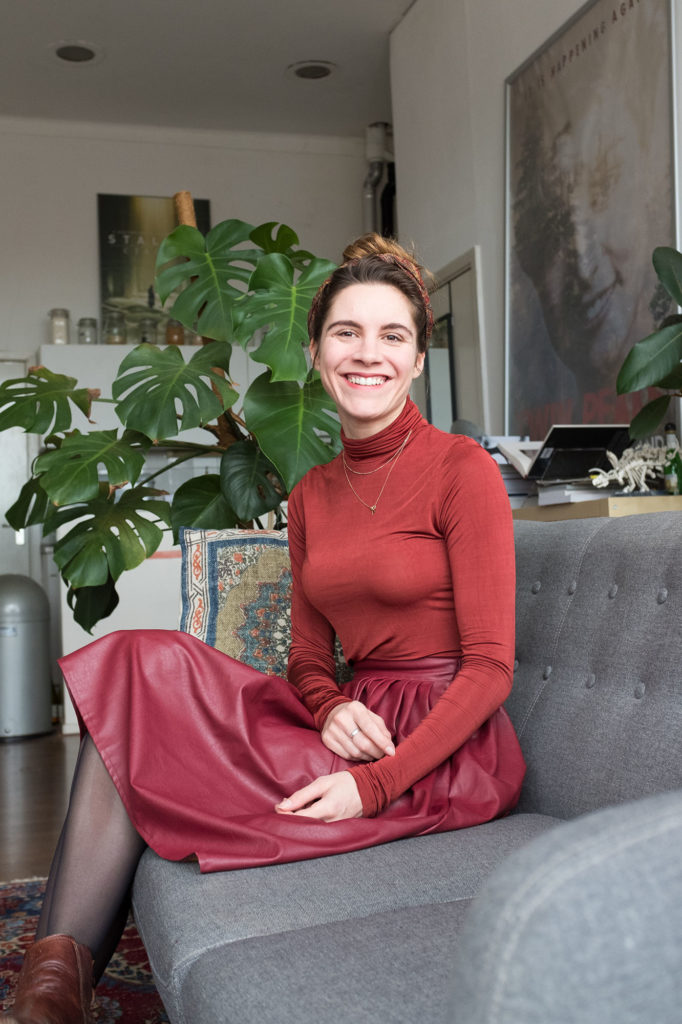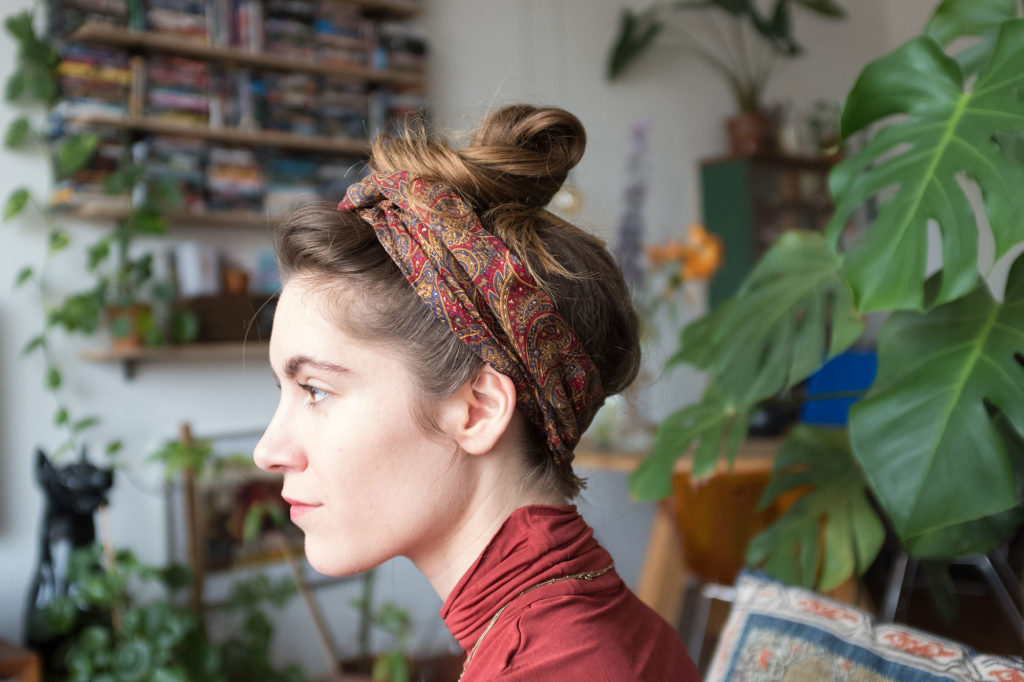 You can also wear your headband as a belt, like I did in the next outfit. I love multifunctional items in my wardrobe. And look at those beautiful colours.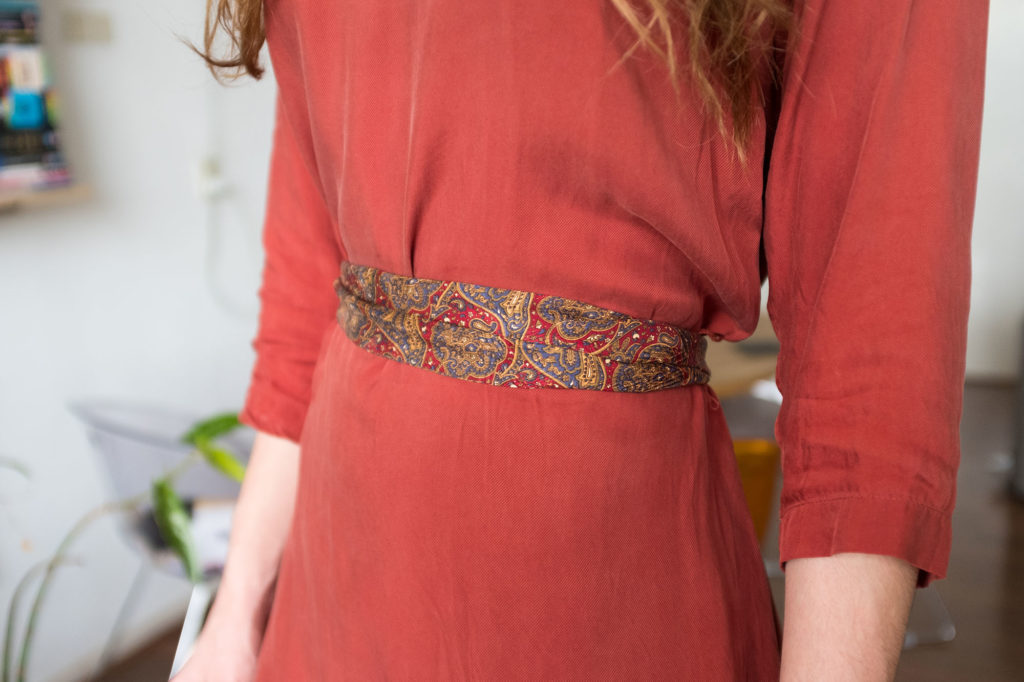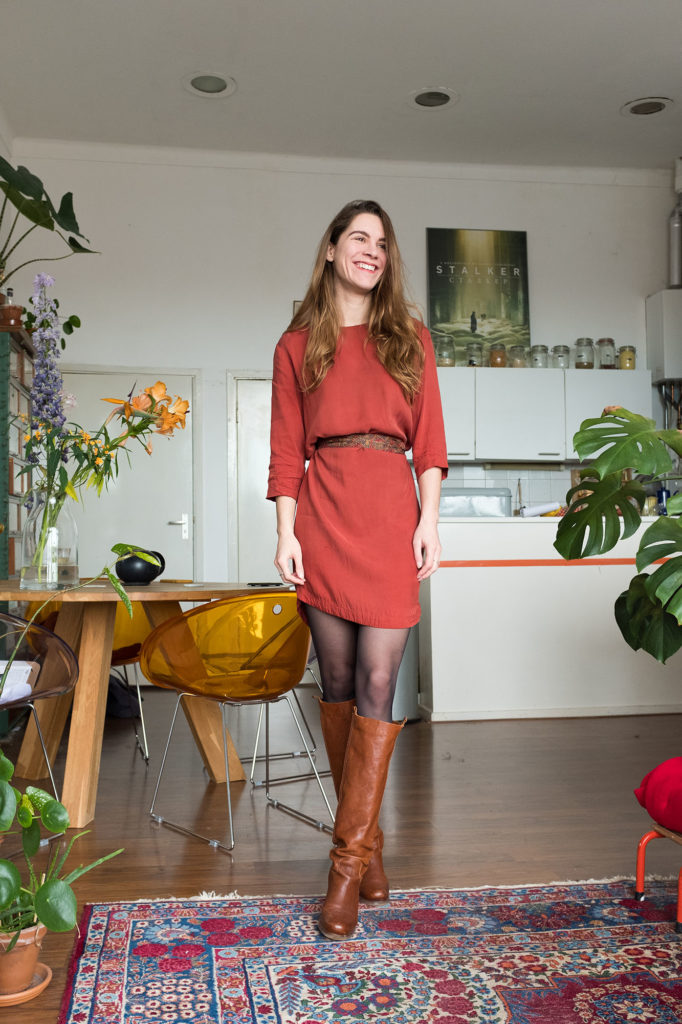 This matching set is one of the many things I found in the vintage shop where I used to work. I remember when I saw it – I was not sure if it was very ugly or cool. So I tried it on, and I liked it. The colours and shiny material do make me happy. It's an old Indian suit, and I usually wear it in the spring or Autumn (it has these nice Autumn colours). Want to turn it into an ideal festive outfit for the colder days? A turtleneck is always the answer!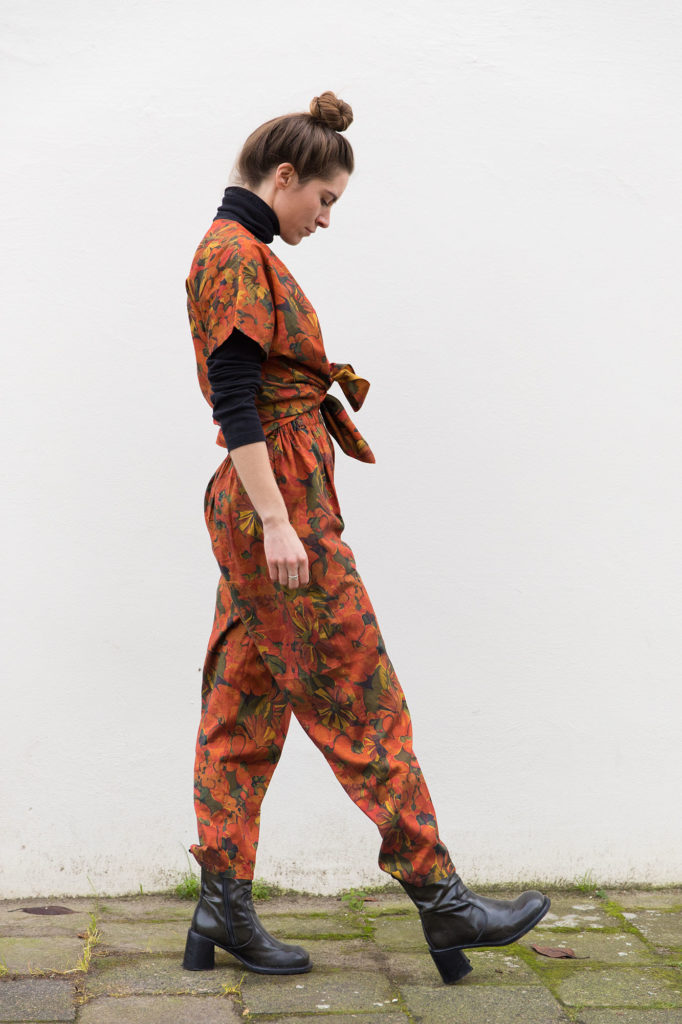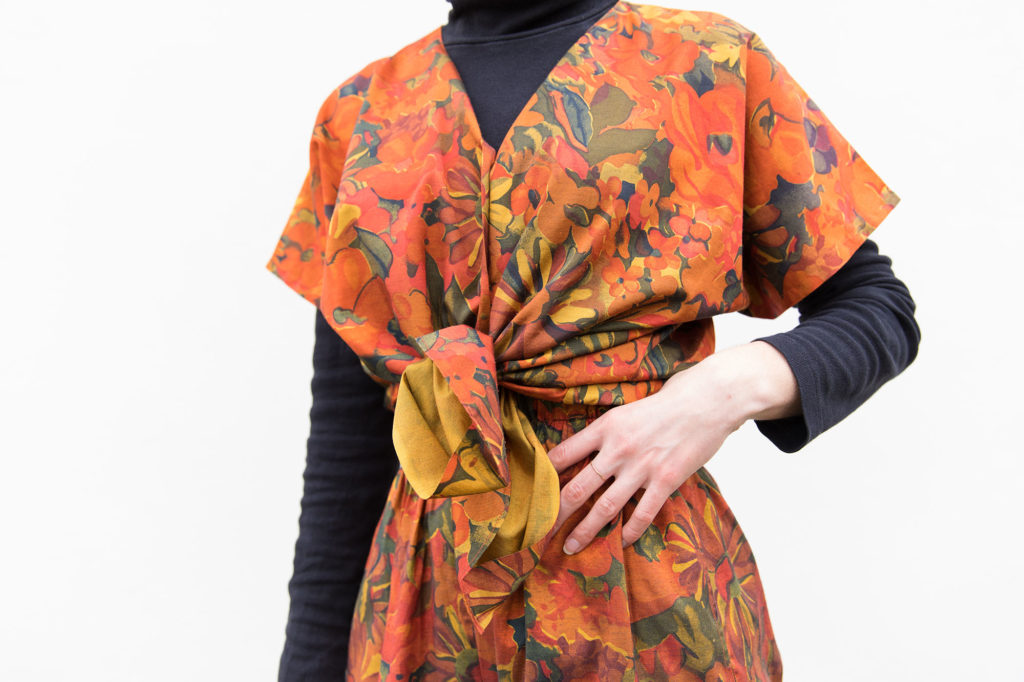 This J-LAB3L dress makes me feel like a princess. I really love the soft fabric, the colour, how it fits, and it gives me an energy boost. Marie Kondo would say: "It does spark joy!" I bought it last September, it's a perfect summer dress, but also nice to wear with stockings and a shirt underneath it. I also love the philosophy of J-LAB3L!
Here I'm wearing the dress with this beautiful handmade belt from Studio Noon.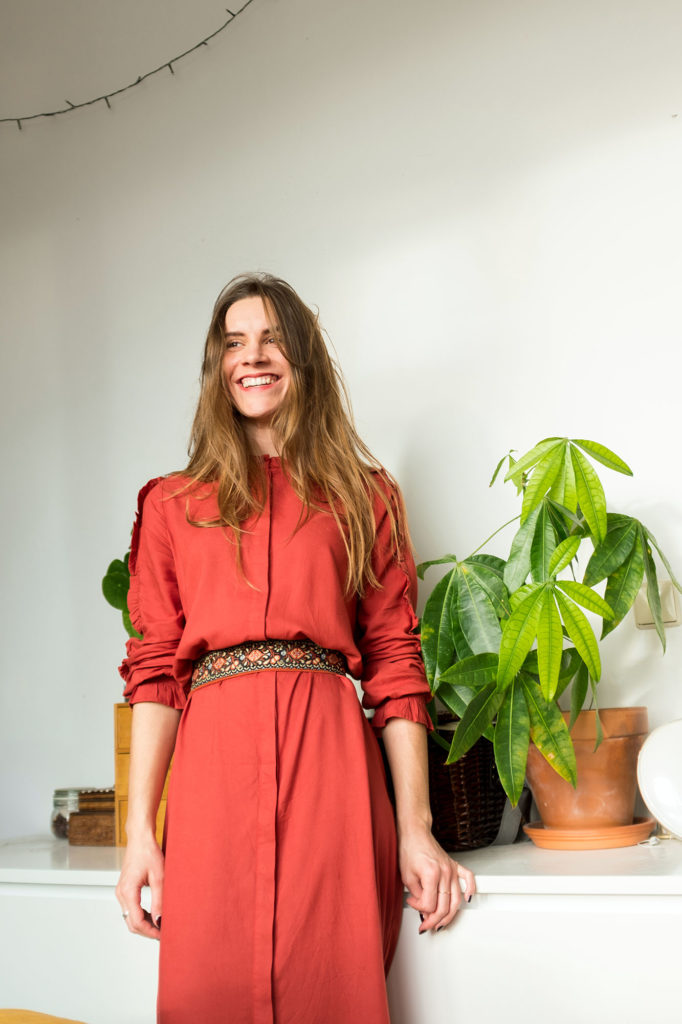 So, are you going to dive into your own wardrobe to find a new Christmas outfit for the coming holidays? Share your outfits with us!