Cherelle and I go waaaaay back. We used to work in a vintage store together, just after I graduated from Art School. I have always admired her fashion sense because she knows how to perfectly combine garments.
Lockdown thrift-shopping
Due to Corona, thrift-shopping is a bit different than usual as thrift-shops are closed. "I felt like I wanted to shop for a new outfit." says Cherelle. "I didn't feel comfortable with ordering new clothes at large retail chains. So I started looking on the Instagram pages of my favourite local vintage shops." That's when she found this beauty of a kimono on the Blackfish Instagram page. The perfect way to support local businesses.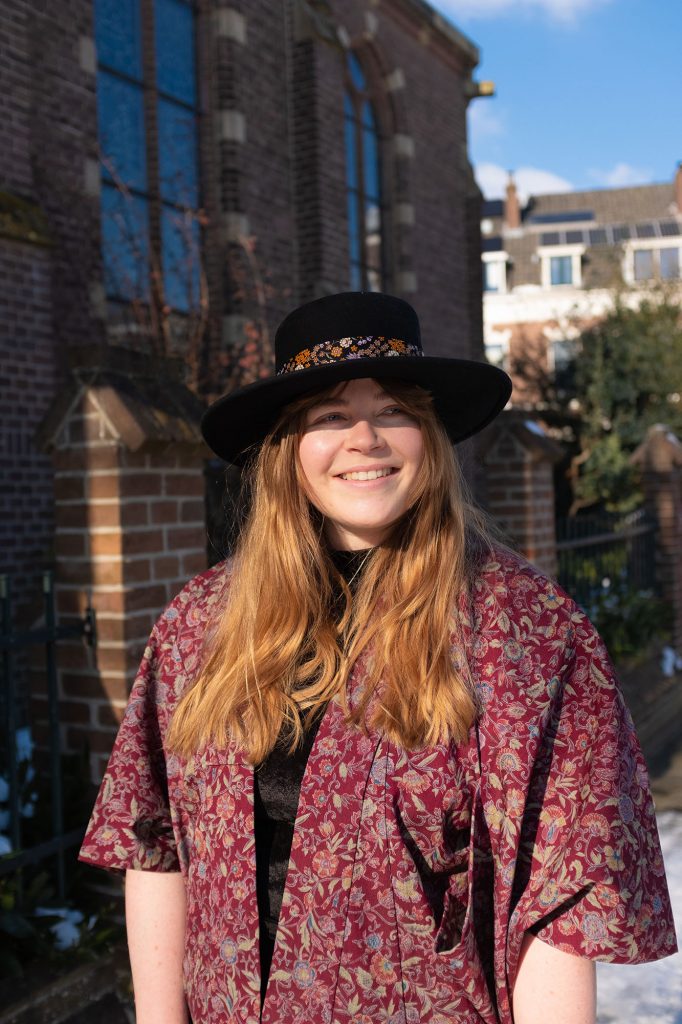 Vinted
Cherelle found her hat on Vinted. "It's nice to have a whole new outfit without having to buy new items." Cherelle continued. "There are so many clothes available, there's no need to buy new clothes!"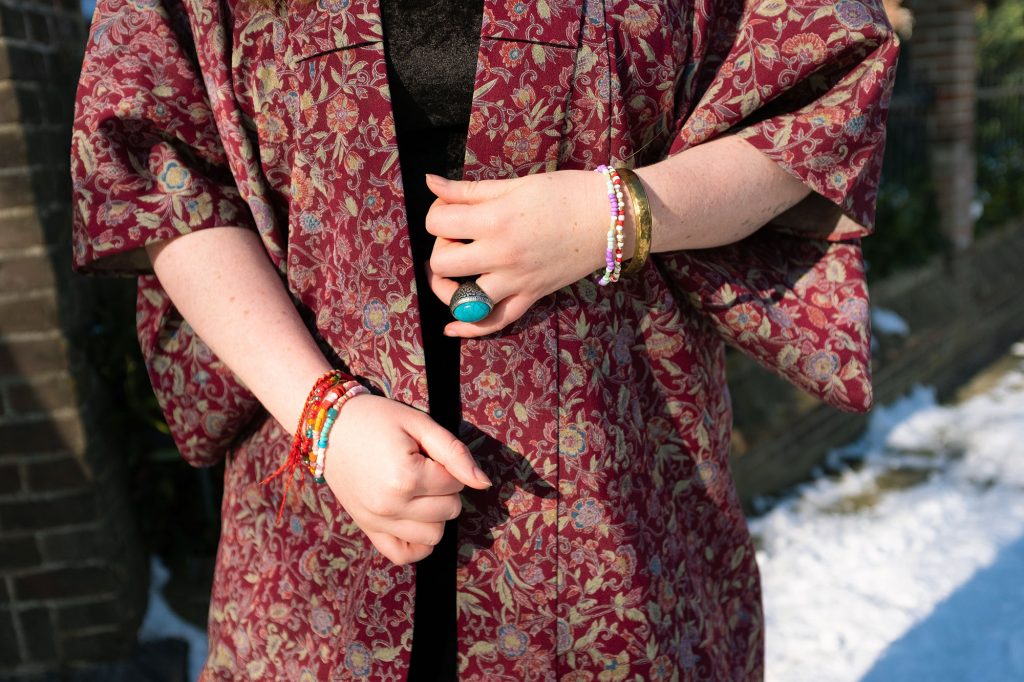 Look how colourful! Cherelle made her bracelets herself.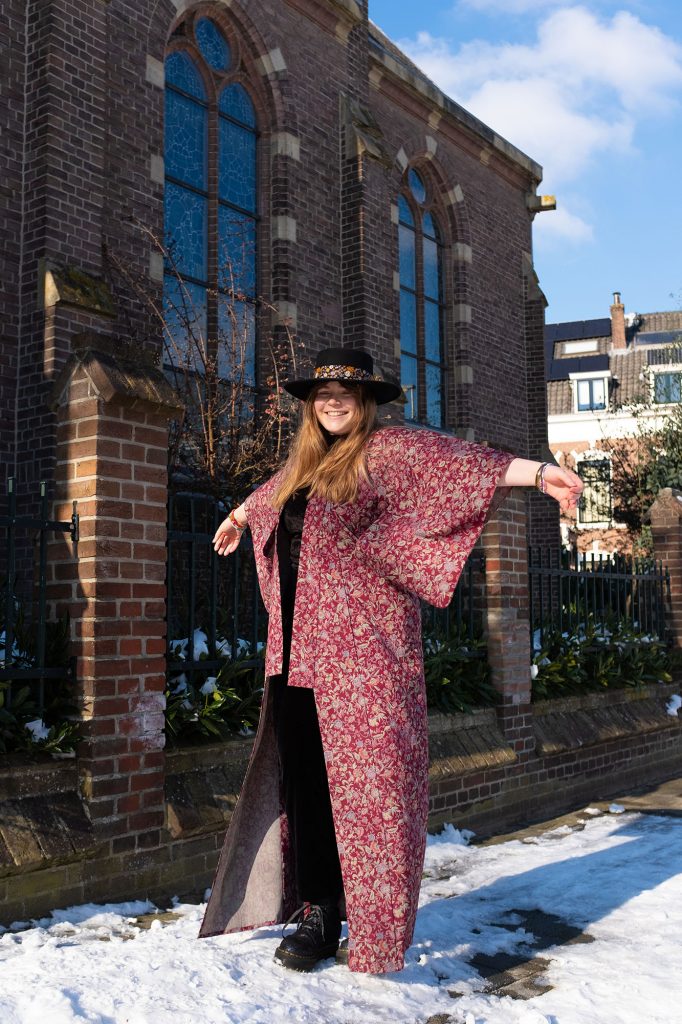 We really love Cherelle her outfit! It gives us happy spring vibes. We couldn't agree more with her. And this is a perfect way to support your local business during these difficult times.