To be honest, I only have two looks this last couple of weeks: Either I'm wearing my sweatpants for days, or I'm diving into my wardrobe looking for colours, fabrics and designs that make me happy: Ready to dress up like I'm going to a party. Of course, sometimes all you need is a slow day where you can hang around in your pyjamas… But overall, I feel much better when I'm wearing clothes that put a smile on my face. Those braless days can't go on forever. And the good news is: That fancy outfit can feel like your most comfortable loungewear!
Lockdown looks that spark joy.
That's why this dress from J-LAB3L is one of my favourite items during these crazy times. I really love the soft fabric, the colour, how it fits, and it gives me an energy boost. Marie Kondo would say: "It does spark joy!"
J-LAB3L is a small conscious and fair fashion label from the Netherlands, founded by Janneke Honings and Judith van der Wolde, trying to make a positive difference in the world. They love fashion, but their love for our planet is stronger, so they decided that one should not exclude the other.
Ethical production, organic and sustainable materials and fair working conditions in the supply chain are how they take their responsibility for their role in the fashion system.
We are continuously striving for a good balance between giving and taking from our world and our workers.

J-LAB3L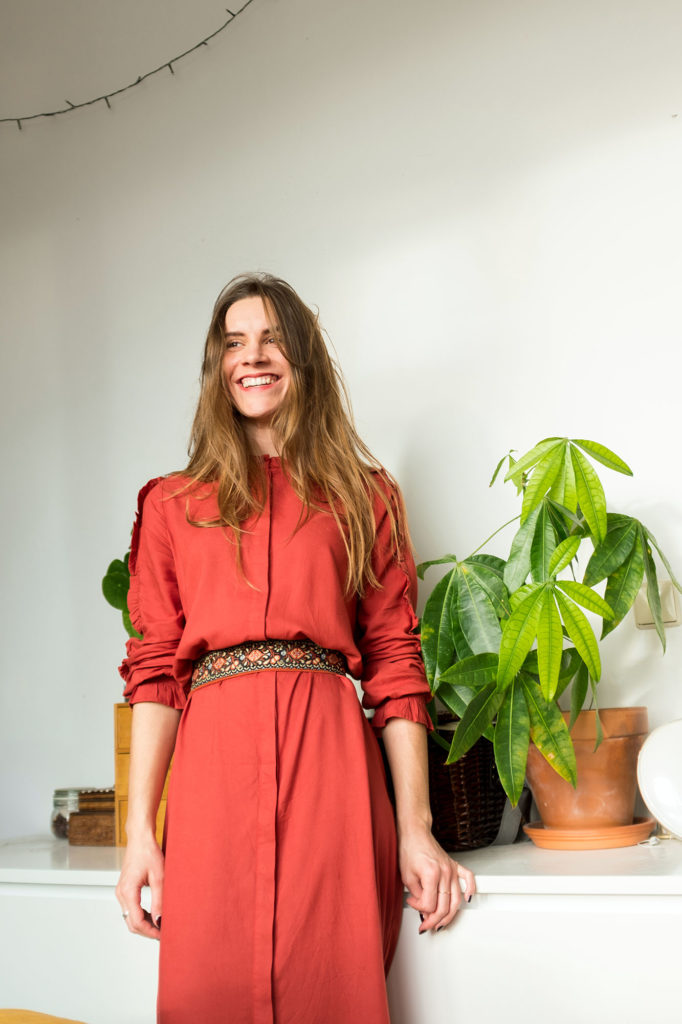 Wear what you stand for
This dress not only makes me happy because it looks so beautiful; what's even more important is its message. It's a vote for a more sustainable world. A more fair world. A world that I believe in.
I often ask myself the question: What kind of world do you want to live in? And I try to stick to my principles. And I can tell you one thing: It's not that difficult. Actually, it makes choices a lot easier.
Right now, there's so much going on in the world. What kind of world do you want to live in? Create that world. That's the reason why you dress up in the morning.