This is not my sweater. I borrowed it from my boyfriend. When it's cold outside, I often dive into his closet to find a warm cozy sweater. Preferably one that he already wore one time, so it has that pleasant, familiar scent. 😉
He would say I'd stolen it but let's say that I borrowed it. I really love to combine his comfortable sweaters with skirts. It feels like I'm wearing pajamas, but it looks like a nice casual outfit.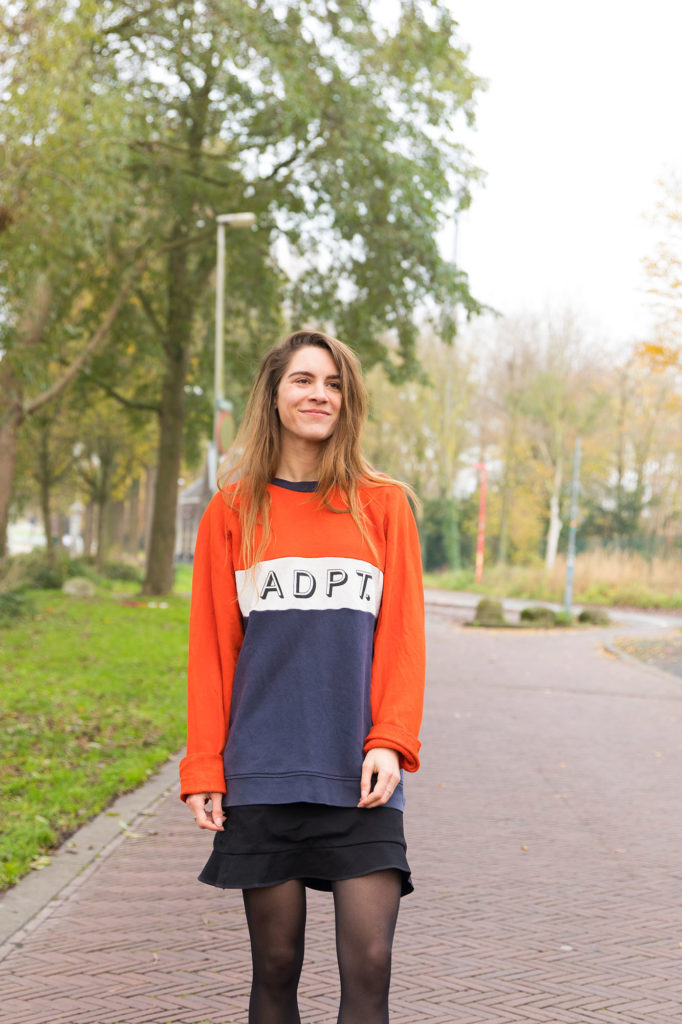 Anyway, enough about this sweater. Because this specific sweater is not what this blog is about. It's about borrowing clothes and combining them in your way.
Why we should borrow clothes from others:
1. It's a perfect way to try new things. Do you wear jeans all the time but want to try something else? Try to combine that lovely dress from your best friend and find out if it's something you would wear more often.
2. It's cheap. Swapping your clothes with your friends doesn't cost you any money. So new outfits for free!
3. You can make new combinations, and it doesn't take more space in your closet.
4. It can bring back memories. Remember that date night when your boyfriend was wearing this sweater?
5. Together you can find new combinations. Everyone has his or her own style, so obviously you would combine that blouse differently than your mother would do.
Do you borrow clothes from your partner, friends, or other loved ones? Share your outfits with us!

Sweater: Borrowed from my boyfriend
Skirt: Vanilia
Stockings: Swedish Stockings
Shoes: Timberland