Alchemist calls it their mission to combine luxury fashion with an honest lifestyle. Every year, they create two collections. Each collection contains timeless items that are easily mixed and matched with their earlier collections. The pieces are made out of high-quality materials and last a long time. That's what we call slow fashion!

"We believe that people are no solitary creatures; we are connected with our environment. The story goes that alchemists were in search of the formula for making gold. They wanted to transform the mundane into something exquisite. By fusing together different substances, they hoped to create the most precious material in existence. We pursue that same dream and believe that alchemy will occur when different elements come into contact with one another."

Alchemist Fashion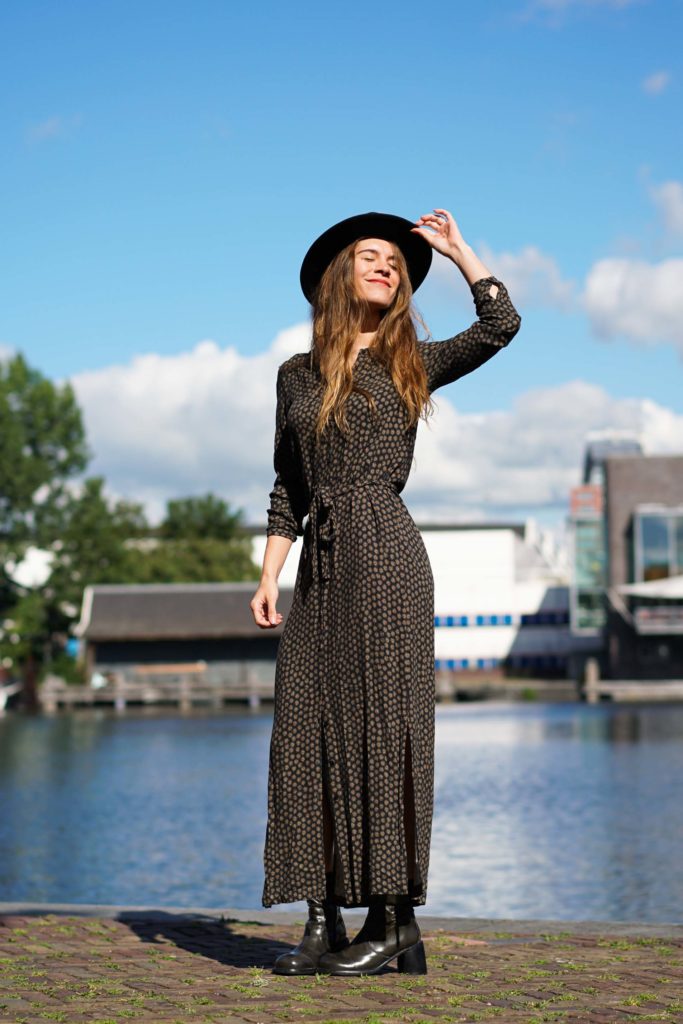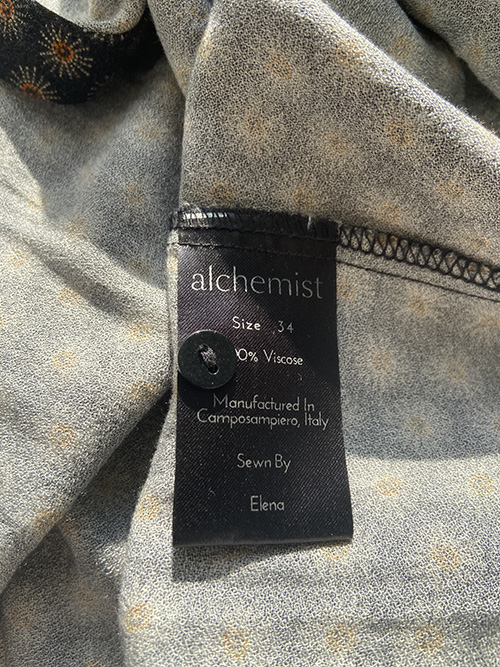 Natural materials
Alchemist uses sustainably produced natural materials for their products. Like (GOTS-certified) organic cotton, linen, and non-mulesing merino wool. They don't use any leather in their clothing or accessories anymore, they use vegan alternatives instead.
Recycled Materials
Reusing materials is a sustainable option because you don't have to use raw materials, that need water and land to grow. 10% of their collection is made with recycled materials, like linen, denim, and wool.
(Natural) synthetic fibers
They also make beautiful pieces out of Lyocell, Modal, and EcoVero. A few items are made out of viscose and to make their knitwear long-lasting they sometimes mix their yarns with synthetic fibers like acrylic, polyamide or polyester.
Never underdressed
This dress is one of my favourite items in my wardrobe. After saving some money I finally bought it at the Wolf&Storm webshop last year and I still can't stop wearing it. It's so easy to combine. It's the perfect dress on a typical Dutch summer day and in wintertime, I'm wearing it with tights and a T-shirt underneath it. For a 70's vibe, I'm wearing it as a kimono, with flared jeans, a turtleneck shirt, and my hat. The perfect autumn outfit!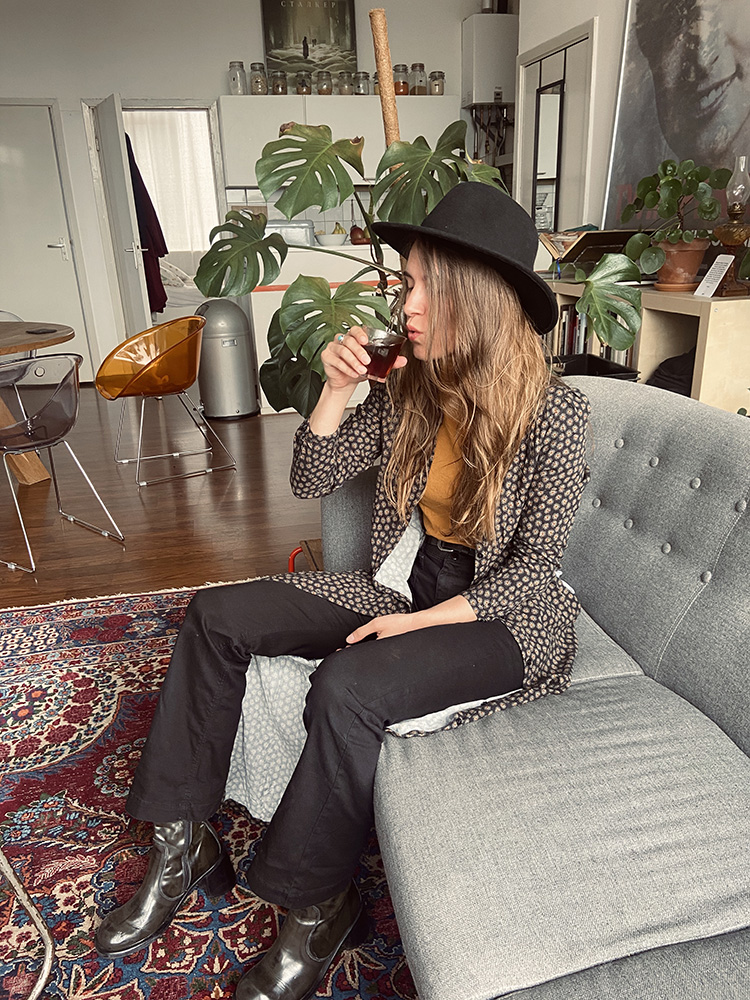 Dress, Alchemist – via WolfandStorm
Shoes – Secondhand via Rumors Vintage
Hat – Bought it 12 years ago in an Italian hat shop
Jeans – Claudia Sträter (I bought it a long time ago)
Turtleneck – Monki (I bought it a long time ago)