Feeling blue? Add some green to your outfit and your mood will ease.
A little while ago I read an interview with this lady boss in fashion whose name I have forgotten. She was known for her excellent styling of color and her latest obsession was green and blue. In the photo's she wore a silky mint green plisse skirt topped with a cotton pastel blue blouse. And I was like: this is GENIUS. Why haven't I thought about this wonderful combination before? And so blue/green became my new obsession too. Talking about an influencer (whose name I unfortunately still can't recall, because I really want to give her the credits).
Mother Nature herself was the first lady who started wearing this combo
The following is all on my own thinking though. Because I like to know why some combinations work so well. I have this theory about blue and green and it's very simple: Mother Nature herself was the first lady who started wearing this combo. So it's in our nature to feel attracted to this kind of styling. Think of little streams descending lush green hills, translucent seaweed swaying in a sparkling sea or giant trees piercing an endless blue sky. That's why green and blue feel like such a natural fit.
I even dare to say that a blue/green element in your outfit can give you a physical and mental boost. Did you know scientists recommend spending half an hour a day in nature. That can be as much as watering your plants or tending your garden. They compare the mental and physical benefits of daily greentime with eating enough veggies and fruit on a daily basis.
"Colors are the smiles of nature."

Leigh Hunt
Maybe your green/blue styling can strengthen these benefits and lift your mood. Colors are know for their influence on your mood!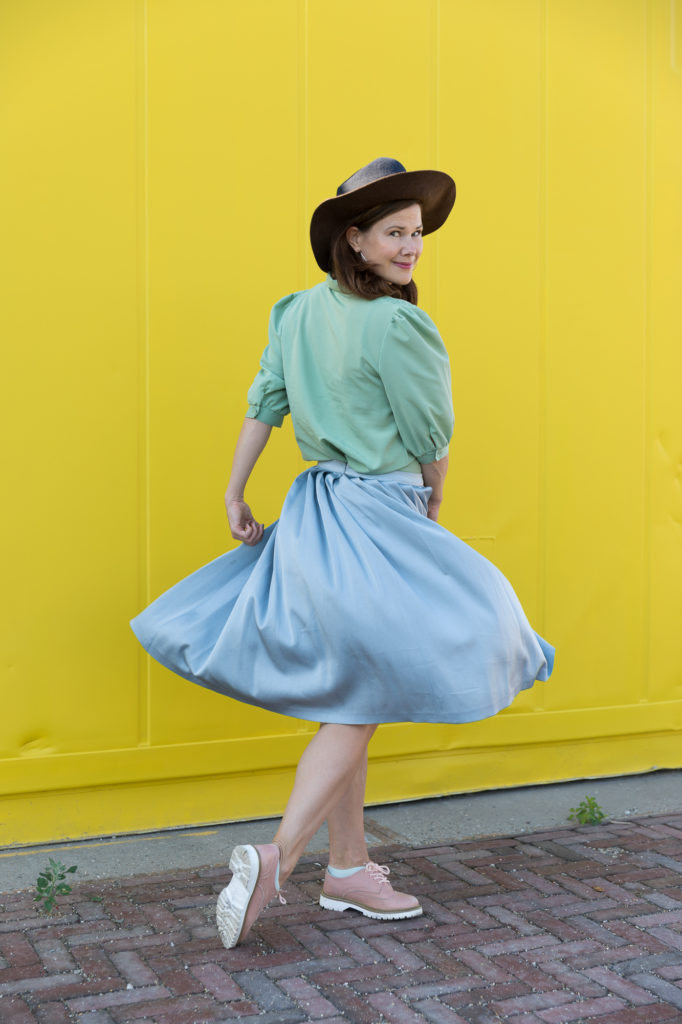 Look for balance
If you want to integrate this combination in your styling, think about the balance of colors. In this particular picture, the yellow background feels like a nice companion to my outfit, because yellow + blue = green. Another reason these colors flow well together, is because they have the same intensity. This creates balance.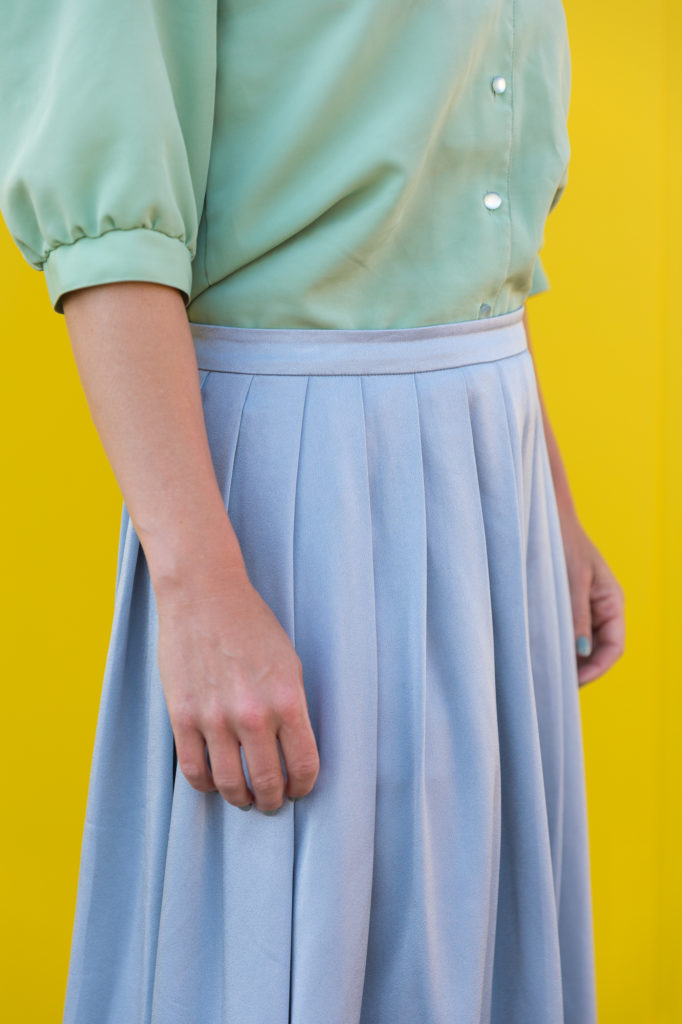 Nature as your favorite influencer
Conclusion: next time you're searching for new styles and forms of self-expression, you can flip through your favorite fashion magazine. Or you can watch National Geographic. Or even better, take a walk outside. Nature is such a brilliant portal for fashion inspiration. Because when it comes to matching and mixing colors, no one quite does it like nature does.
"I think Nature's imagination is so much greater than man's, she's never gonna let us relax!"

Richard Phillip Feynman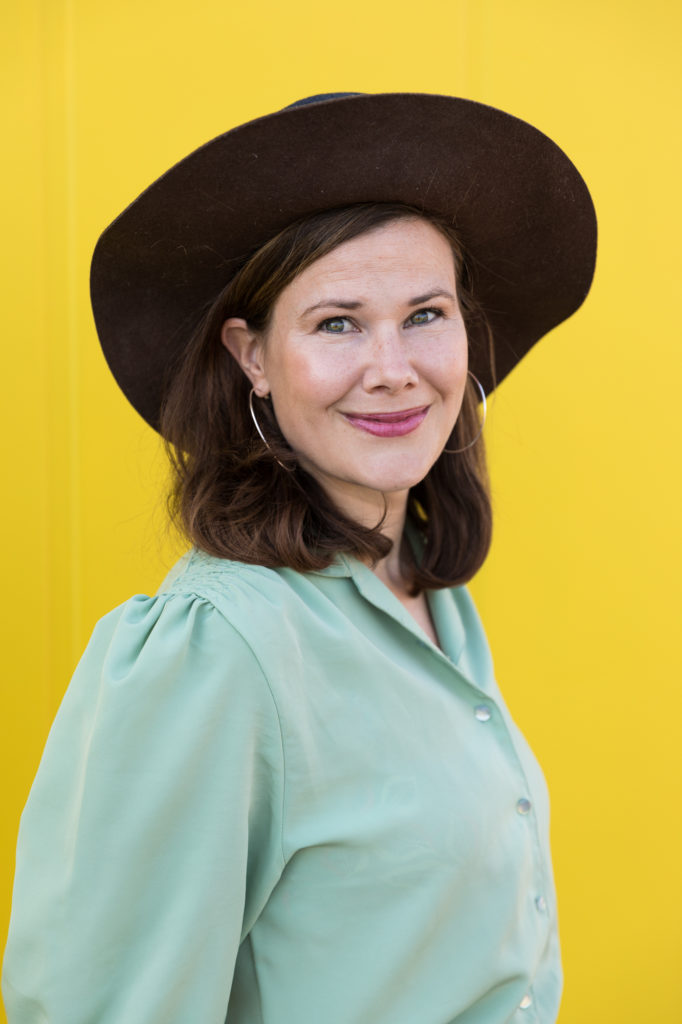 Skirt, Filippa K – secondhand via Vinted
Brogues, Bronx – secondhand via United Wardrobe
Blouse – vintage via Nobel King
Hat – & Other Stories – I purchased this hat six years ago when my quest towards sustainable fashion just started. At the time i thought i should start buying clothing that would last longer, like this hat. By now i know there are more sustainable options than &Otherstories, but it proved to be a good start of my sustainable fashion journey, because i still wear the pieces i bought back then.