When you think of activewear, you think of Nike. With an annual revenue of over $37 billion, it's the largest activewear brand in the world. Who hasn't got a pair of Nikes lying in their closet?
Half of my sportswear is by Nike. Back in the days when I played beachvolleybal on a decent level, our clothes were actually sponsored, which I found to be the coolest thing ever. Me and my beach buddy could shop for activewear and got it lettered afterwards. And we always preferred Nike.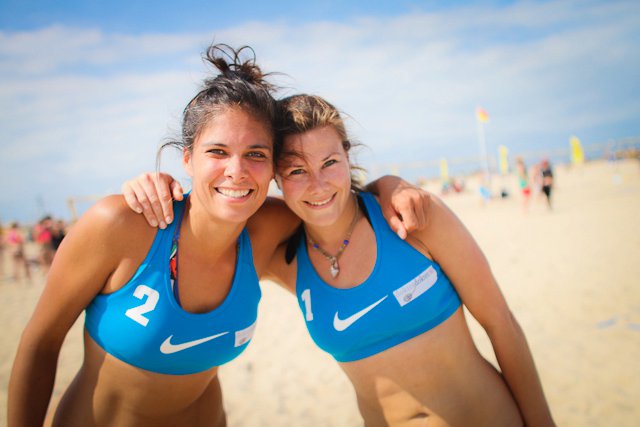 It's just truly attractive, comfortable and qualitive sportsgear. When I put on my Nike top before a game I felt so empowered and confident.
That last bit has a lot to do with Nike's marketing. It's not just selling products, it sells stories. Nike shows you the emotional benefits of its gear.
The brand knows how to tap in your emotions. When you buy a pair of Nike trainers, you buy the aspiration and its stand for equality and bravery.
That's quite an pr-accomplishment when, just a decade ago, Nike was the poster child of sweatshops and unethical manufacturing. Its business model was based on massive outsourcing, paying its workers nearly nothing, pricing it's products high and filling their pockets with big margins.
How fair and sustainable has Nike become in the last decade?
After a big backlash, Nike has – under pressure – enhanced its practices greatly by improving its monitoring efforts, raising the minimum age of workers, and increasing factory audits. They've also launched several ambitious climate plans leaning heavily on innovation and collaboration. But is it enough?
No, states Good on You, a trusted source for brand ratings. According to their rapport, Nike is rated with 'It's a start'. Read the full rapport here.
If you don't have time for this, here are some highlights:
"Nike uses some eco-friendly materials including organic and recycled cotton and polyester, and has some water reduction initiatives in its supply chain. While the brand has set a science-based target to reduce greenhouse gas emissions generated from its own operations and supply chain, there is no evidence it is on track to meet its target. It still has a way to go before it can truly be called a 'sustainable' brand'."
"The Foul Play report by the Clean Clothes Campaign and Collectif Ethique sur l'Etiquette shows just how far Nike has to go when it comes to living wages. It highlights the difference between the ever increasing amount of money paid on sponsorships to sports stars and other marketing expenses, compared to the reduction of the share of the final price of your sports gear paid to workers in the supply chain."
"Nike uses leather, wool, and down feather without specifying sources, which is problematic as the welfare of animals and workers is unknown."
"Though Nike has a few promising environmental measures in place, it's clear that the company is not doing as much as it should, and needs to make serious changes in most areas. With an annual revenue of over $37 billion, they can certainly afford it!"
Sustainable sports apparel brands
If you are a big Nike-junkie and you don't want to try other activewear brands, consider buying their more sustainable clothing line, onder the name Move to Zero. At least 20 percent of the used materials are sustainable. That way you'll let Nike know this is the way to go.
I can understand why someone would be reluctant to interchange its favorite sports brand. When you play intense sports, like in my case, beachvolleybal, good alternatives are scarce. The sustainable sports brands that get tipped in articles, often focus on light sports like yoga, so the tops are very soft and flexible. One jump and hit and my boobs would be in my neck. The alternatives that are sturdy and breathable enough, have (in my opinion) an unappealing design and look. They don't give me that empowering feeling that I'm looking for in sports gear.
But. I wanted to show you that it is out there. After some research, I was able to compose a fair and sustainable outfit that I would gladly play my next beachvolleybal game in (if this lockdown ever ends). I hope it gives you some inspiration, but keep in mind that this is totally my taste. I advise you to google your arse of for fair alternatives that suit your taste.
Legging and Top – Adidas x Farm Rio
Compared to its competitors, including Nike, Puma, New Balance, Skechers, and Asics, Adidas is miles ahead in terms of sustainability and labour conditions. It's rated 'Good' on Good on You. These thights and top are made with recycled polyester to save resources and decrease emissions.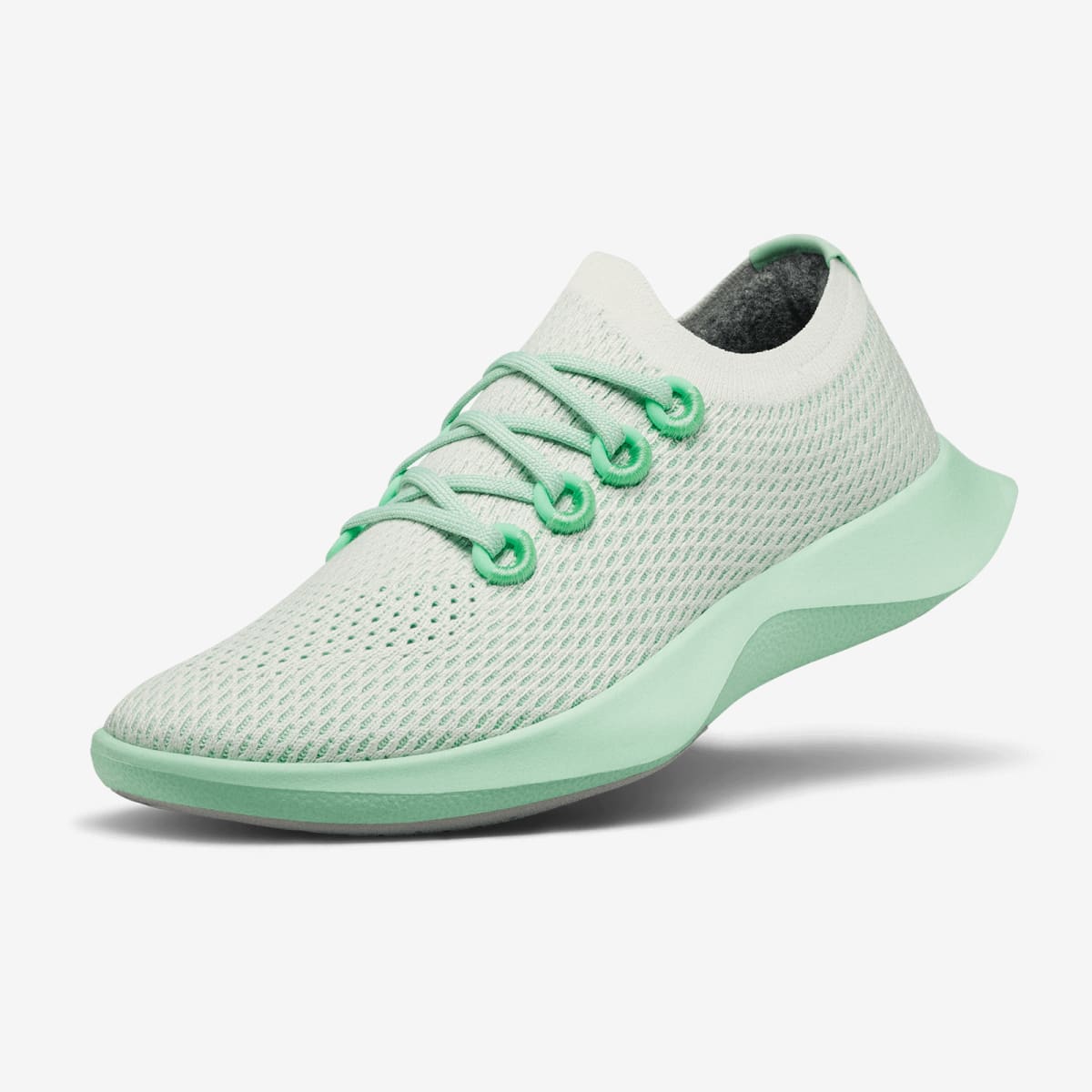 Every pair of Tree Dashers by Allbirds comes with carbon emissions of only 9kg – 30 per cent lower than the estimated average – a number that's communicated with a physical Carbon Count label and offset to zero through the brand's Carbon Fund. The shoe is made of renewable materials like eucalyptus and sugar cane.
This adorable pink hoodie consists of 85 percent organic cotton and 15 percent recycled polyester and is fairly made in Bangladesh.
Patagonia is a rockstar when it comes to ethical and sustainable apparel. This longsleeve provides 50+ UPF sun protection and odor control. It's made from 50 to 100 percent recycled content and is sewn Fair Trade Certified sewn. It's perfect for cold and hot conditions!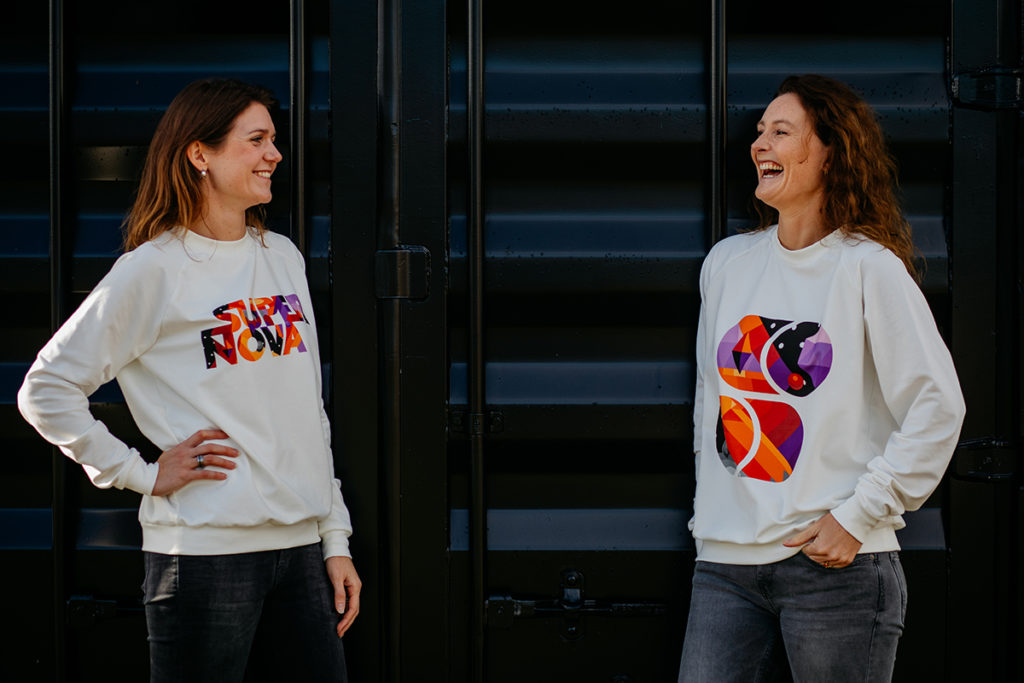 And last but not least, an upcoming activewear brand to watch. There's nothing to purchase, yet… But the founders of Supernova Sportswear, Marieke and Elise, are working towards 100% circular sports gear that is produced in a fair way.
The great thing is, I know these two via beachvolleybal and they have the exact same dilemma as I sketched before: why does sustainable gear for high intensity training have to look so dull? If it's up to these two, that's about to end. Supernova wants to offer colourful sportswear with an urban twist.
They've designed their first sweater that will function as a crowdfunder to finance the rest of their activewear line. We'll keep you posted about their progress!