Hello, my name is Rachel and I'm a thriftoholic.
It could be the opening scene of a comedy. I imagine a group of women and two men sitting in a circle in some basement stating confessions like:
I told myself it couldn't hurt to take a look. I came out of the thrift store packed with two dresses (one is too small, but it looked so pretty), a clutch, a pair of boots, three saucers and four shot glasses (they have the cutest flower print, perfect for drinking port).
It's the free shipping that gets me, every single time.
I was about to purchase a preloved pair of Levi's, but you get 20 percent off at Vinted when you buy three pieces of the same seller. Mysteriously an Afghan waistcoat and a necklace ended up in my shopping cart.
I tell myself every day that I don't need anything. But then I spot this darling ensemble on Pinterest, and promptly I'm in need of a vintage print T-shirt of some obscure nineties band.
I told my boyfriend I was doing groceries, but in reality I was flea'in. I bought cereal and carrots to conceal the treasures in my bag.
I could've confessed all of the above, except for the last one. Even though I've quit fast fashion a long time ago, my shopping habits haven't changed much. I've just interchanged the goodies for preloved fashion.
You still have a shopping addiction if you only shop second hand fashion
I purchase a few second hand items and live in the absolute conviction that I won't need anything anymore for a very long time. However, a month passes and so do the gratifying feelings.
You still have a shopping addiction if you only shop second hand fashion. I wouldn't diagnose myself as a compulsive buyer. Far from it, but I do feel I can do better. I can be more creative, patient, caring and content with what I already have hanging in my closet.
On top of that I want to improve my sewing skills. As soon as this lockdown is phasing out, I'm going to take up my sewing lessons. And by the time my basic skills are at level, I want to start a training as a dressmaker.
That's why I'm starting this No Buy Challenge for a year with a personal loophole. I am allowed to create, upcycle and mend my own clothing as long as the fabric is organic, pre-loved or sourced surplus. This decision will certainly slow down my fashion habits, considering the amount of work that's involved in making your own garments. It definitely makes you think twice about how much you want something.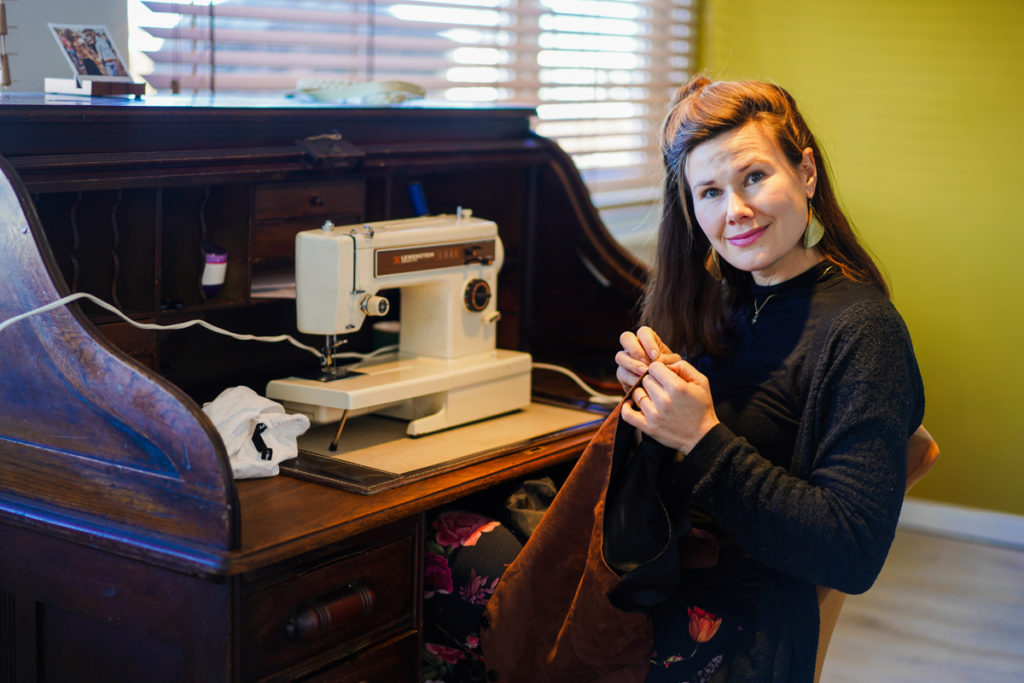 I will keep you posted about my experiences, burdens, how to shop in my own closet and DIY upcycle and sewing projects. And mind you, I have two weddings coming up this year, so this is going to be super fun!
If you're interested in joining me in this challenge (with or without the sewing) and/or if you have any questions, let me know. We're in this together:)