I met my boyfriend, Mink, around the same time I became aware of the shadowy industry that's linked to my clothes. Step by step I started to change my fashion consumption, meanwhile trying to explain to him why I was doing this. He's a very conscious guy, open for change, but somehow my message didn't land.
I heard myself talking, realising words like 'water waste', 'chemicals' and 'modern slavery' don't really mean anything until you've seen it with your own eyes. Until then they're mere concepts that don't awaken you and make you change your behavior.
So I asked him to watch the documentary The True Cost with me. He agreed, and after watching he was like: "Shit… I get it now. Show me where to find sustainable clothing brands!"
It's nice to be with someone who not only understands why you're doing what you're doing, but wants to contribute as well. Now I have to say Mink was already doing quite well in the sustainable department, maybe even better than me.
Shopping doesn't interest him. And when he does buy clothes, he's not afraid to spend some money on quality pieces that he wears forever. He owns a ten year old sweater that still looks good. If everyone would consume this way, there were no dumping grounds in Africa with mass produced clothing.
In the last couple of years, these are the sustainable clothing brands he still happily wears (again, and again and again).
1. Knowledge Cotton Apparel
This Danish brand has respect for planet and people at their core. The father of the founder, Mads Mørup, was already trying to revolutionize the textile industry fifty years ago. Mads: "His approach was hopelessly ahead of its time." But Mads himself got some strange looks too when he started Knowledge Cotton Apparel in 2008. "Many shook their heads watching us – 'seriously, organic men's clothing…?!"
Well, who's shaking their heads now? "We have shaped a business model that many others envy today."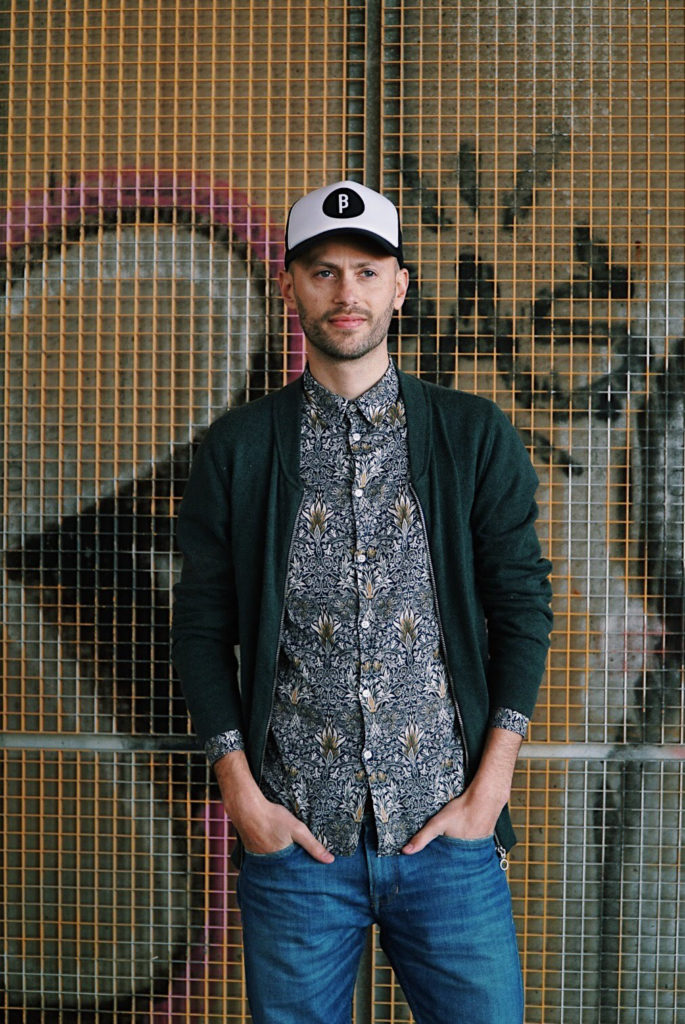 About the clothes: their designs are urban casual and made to last. Mink owns a chino, longsleeve and cardigan of this brand, and after three years the fabrics, shapes and colors are still beautiful.
If you're used to Zara prices, you may find their clothes expensive. But you'll get worth for your bucks, also knowing this clothing brand does it right in every step of their production proces.
2. Kings Of Indigo
A much younger denim brand from the Netherlands. The name originates from founder Tonny Tonnaer's KOI fish tattoo on his right shoulder. Koi are intelligent fish that tend to swim against the stream. With smart and ozon laser techniques, fair labour and sustainable materials, this is a good place to go if you're looking for good denim. Again, their pieces are made to last. Mink owns a KOI jeans and denim shirt, and they're still going strong (and looking good, but I might be prejudiced by the person who's wearing them).
3. Selected Homme
Selected Homme is not one of the frontrunners in the sustainability department but they're definitely riding the green wave, making progress year after year. The Danish brand is part of Bestseller, an international, family-owned fashion company with a range of more than 20 individual fashion brands, making it harder to keep track of all their supply chains.
Honestly, there are better options in this list, but if you're looking for affordable well designed clothing that are made in a more fair and sustainable way, Selected Homme is your brand. The two sweaters Mink owns from SH look really good on him and are still in perfect shape after almost two years of use.
4. Armed Angels
This German brand gets the highest score at fashion brand rating app Good on You. Despite their nobel efforts, I could never really connect with their style. Their designs (and models) look a bit drab to me.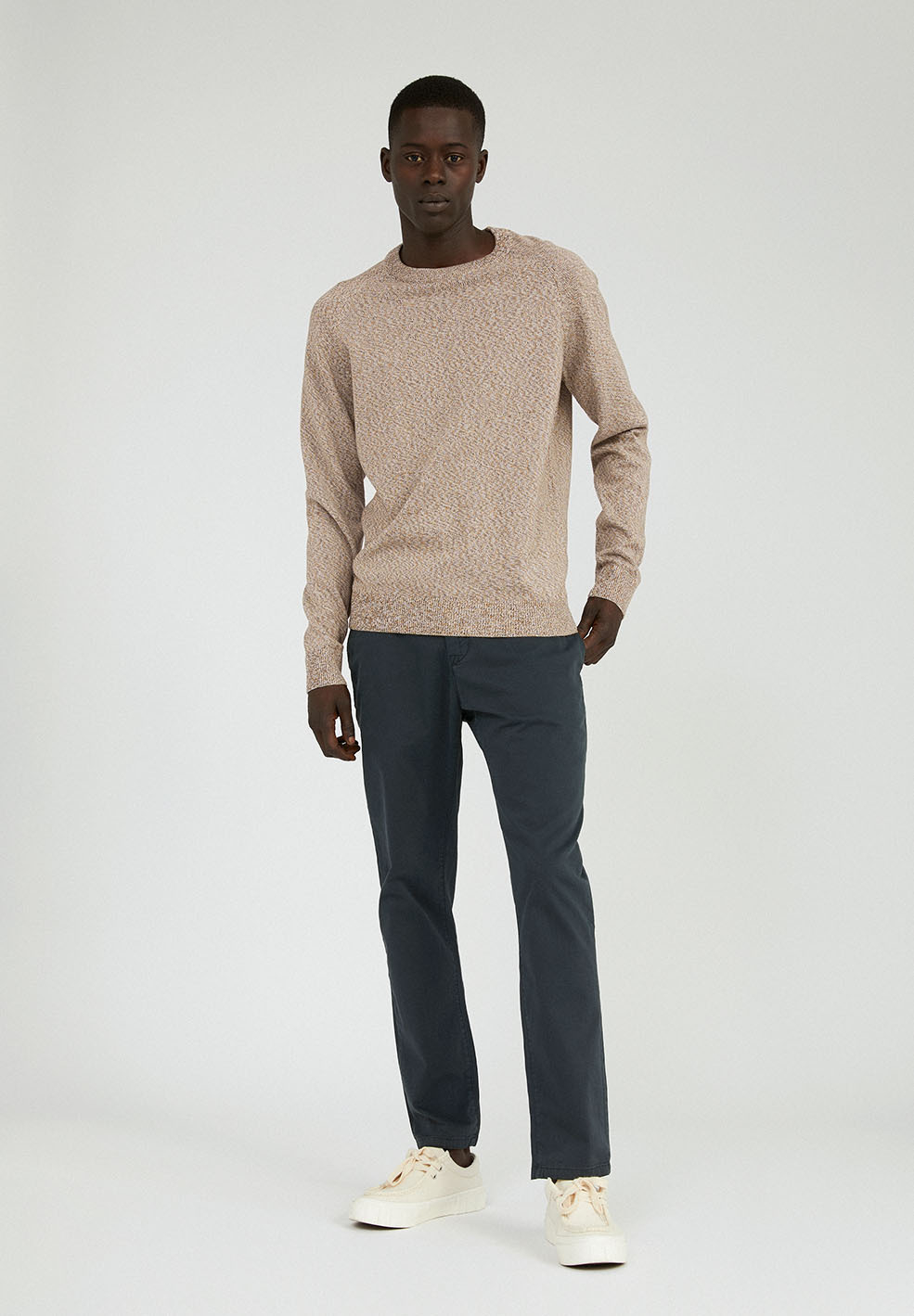 But that's personal. Because Mink did succeed in the mens department, and I would never describe his style as drab! He owns the softest breaziest Hawai Blouse by Armed Angels, making even the hottest day bearable. Take a look at their clothes and judge for yourself.
5. Tommy Hilfiger
This American brand is, just like Selected Homme, riding the green wave, but still has some steps to take. It's one of Minks' favorite brands, because their clothes fit him so well. That ten year old sweater I was telling you about? It's Tommy Hilfiger. If that's not sustainable, what is?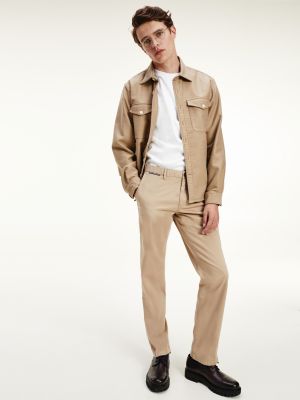 So I'm pleased to see the company is accelerating their sustainable ambitions. Building a more ethical closet is also about knowing which brands suit your style and body type. If you're not going to wear your inclusive, zero-water-waste, circular jeans, what's the point?
6. Teym
First thing you need to know: the merino sweaters by Teym don't come cheap. They're investment pieces. But their quality, softness and fit makes up for this, big time. Teyms pieces are ethically produced in Europe. Unfortunately I can't find any information about the sourcing of their fabrics, so it's unclear to me how sustainable and animal friendly their supply chain is.
Mink practically lives in their sweaters. He owns two of them, that are just as suitable for work meetings as an intensive Netflix-binge-evening. If you're looking for that perfect timeless sweater, take a look at Teym.
7. Two Thirds
One of the big problems in fashion is related to the throwing away of products that are not sold. That's why Two Thirds has a pre-order system with which they can produce exactly the quantities that have been ordered, preventing lots of textile waste.
When it comes to planet, people and animals, it's rated as 'Good' on Good on You, so you're definitely save there.
What draws me to this brand, is their use of warm deep colors and their designs have something unique and different about them. Like it was always meant to be this shape. We both own a few pieces by Two Thirds and are still very content about the quality and look.
What are your favorite sustainable clothing brands for men? Don't be shy, sharing is caring!